Odoo Saas & Odoo.sh Services
Odoo Saas and Odoo .sh are two different versions of Odoo open source ERP software. Both provide different services to its users. So you can choose anyone from both that meet your business requirements.
Odoo .sh is a cloud-based ERP platform that is specially designed for the Odoo end users. it is highly recommended for the small-scale businesses.
You can easily install Odoo .sh by connecting your GitHub account with Odoo .sh. While Odoo Saas is an online cloud-based Odoo platform that offers the features similar to the Odoo basics.
Odoo Saas allows you to work without taking care of hardware or server. It gives full access to the online software uniformly.
Both Odoo Saas and Odoo .sh are easy and simple to maintain.

They provide the fastest backup service in just a few clicks. Both these Odoo versions are also known for providing the highest security to the data in terms of database, password, staff access, system security, client communication, design, and many other features.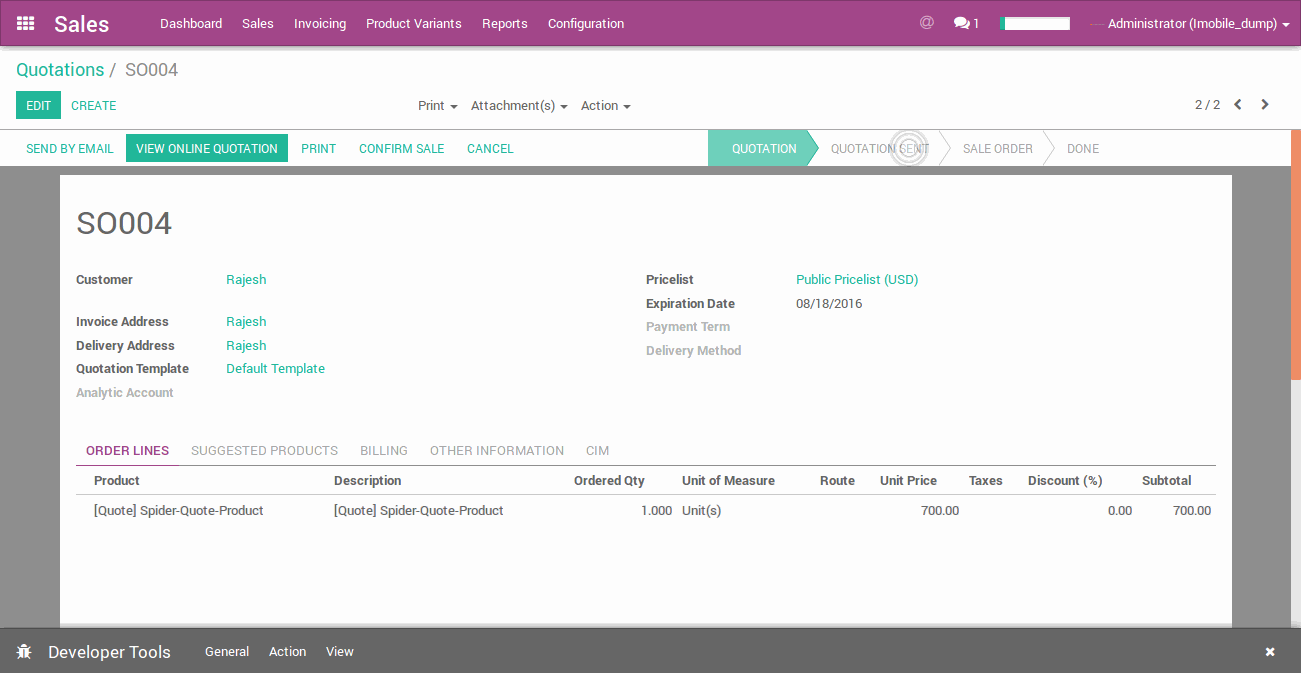 Now while coming to the comparison of both the Odoo versions we find Odoo .sh more advanced and better than Odoo Online. Let's check out the points we have curated that shows how Odoo .sh is better than Odoo Saas.
Odoo Saas does not support the installation of custom modules. You have to manage the system within the pre-set modules given by it. While on the other side, Odoo .sh allows the installation of custom modules and other additional customizations.
Odoo .sh possesses a transparent integration with GitHub development flow which allows you to merge, clone and fork your projects easily with unique SSH keywords.
Odoo .sh gives the full control on the server which Odoo Saas lacks.
Odoo Online only supports the latest version of Odoo while in Odoo .sh you can choose any version according to your need i.e. you can run your project on both Odoo 10 and 11.
Contact us to Implement most Trending Open source Odoo ERP with High quality and reasonable cost, For more details write to us.
Want to speak to us about Odoo ERP
Drop us a mail o:
sales@caretit.com