Farm industry GNO is an agro-pastoral complex comprising a farm with a pigsty with a capacity of 5,000 heads, cattle farms, a slaughterhouse, a butcher's shop, the restaurant, and Bush Camp Guest House as well as a camp management service.
The main aim of the project is to maintain a different farm and involved in different activities such as pigsty, vegetable patch, egg production, and cattle farming. It also has a slaughterhouse. The GNO slaughterhouse stands as the epitome of excellence and hygiene in Central Africa. Renowned as the best, it sets a unique standard in the region, ensuring unparalleled quality in every aspect of its operations.

Supply Chain Management

Catering Service Management

Warehouse & Logistics

Mining

Restaurants

Corporate Events
Are you interested more about Farm Industry, here the latest case study about it, have a look at this.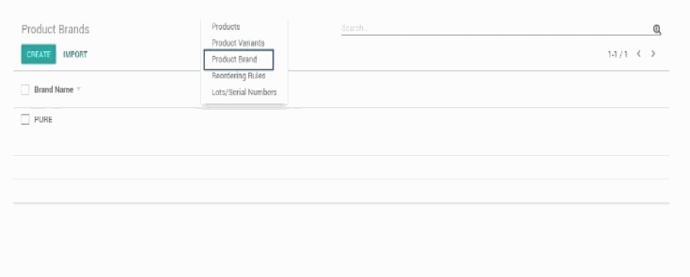 Product Brand
---
Users can classified products according to the product brand.

Material Request
---
When the stock deficiency arises in one camp and another camp has stock for the same so user can create an internal transfer for it. Send requests, approve it, and sent it to the warehouse manager.



Central WH Material Request
---
When the stock deficiency arises in camp and not available in other camps so the user has to create a material request to central WH.

Vendor bill / Voucher from Landed cost
---
User Can create a vendor bill / Voucher (Purchase Receipt) from the Landed cost screen.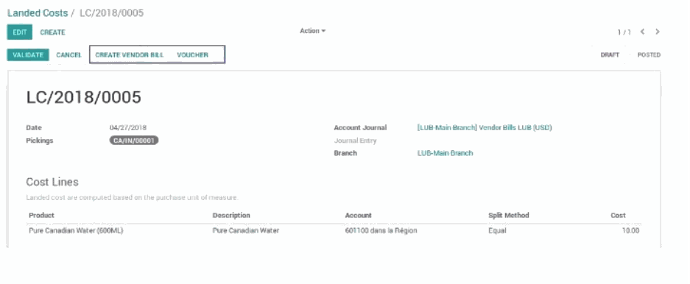 Various attributes for Product variants and attributes.
---
Product variants are used to manage products having different variations, like size, color, etc. It allows managing the product at the template level (for all variations) and at the variant level (specific attributes). User can set product variant from product form

Catering Daily Register
---
Make the job easy for camp bosses to register daily services activity and registration and Easily make Client invoices on the basis of Daily register.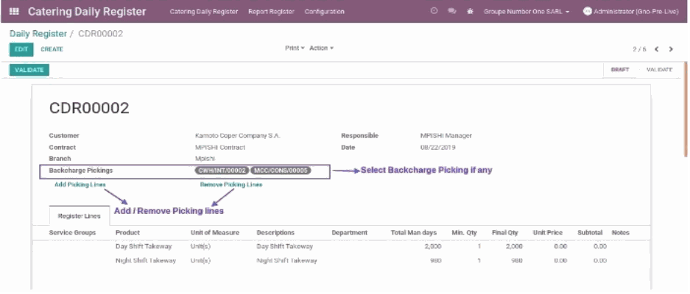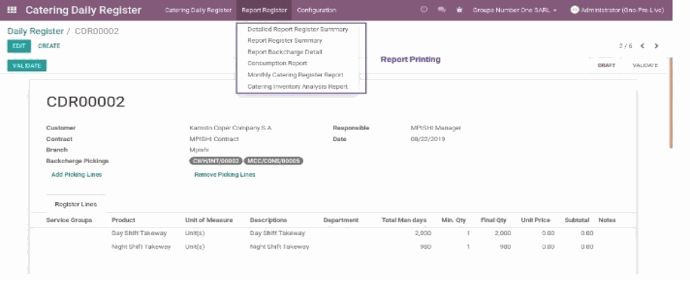 Report Register
---
There are different register reports available in it.

A sales order for Catering
---
Create Sales order for catering register.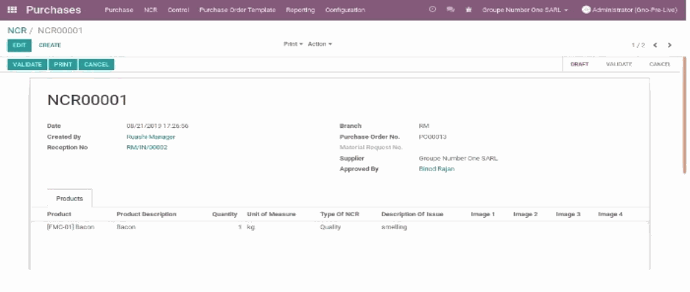 Non-Conformity Report
---
It is used or provides a report for Nonconformity against the purchase order and internal transfer.

Print Non-Conformity Report
---
Check the NCR and validate it. And also print NCR Report from the Print button.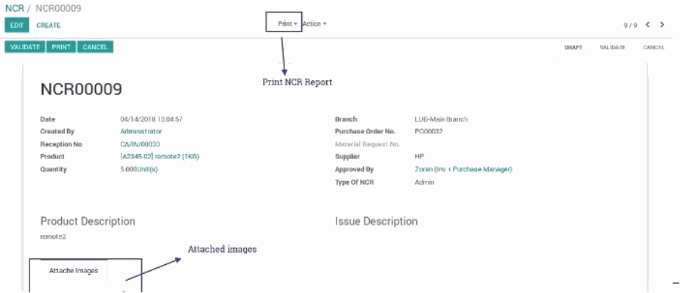 Contact our Dynamic team for Odoo ERP Implementation in Farm / Agriculture Industry.