The Odoo 16 is the best of Odoo ever in every way. Because now it's become more faster, improved and agiled. Rather the performance improvement and better user experiences, several new features have been added to the existing odoo modules, and new applications were launched like a knowledge app.
Faster Performance
It's not like Odoo's older versions were slower. But every year it improves itself and brings new features and updates in each version. The performance of the Odoo 16 version is more faster and smoother than previously in both, frontend and backend. Let's take a few instances example, now on average,
The loading and rendering of each page in the backend are 3.7 times quicker.

The performance of the website and e-commerce in Odoo 16 is 2.7 times faster to load controllers.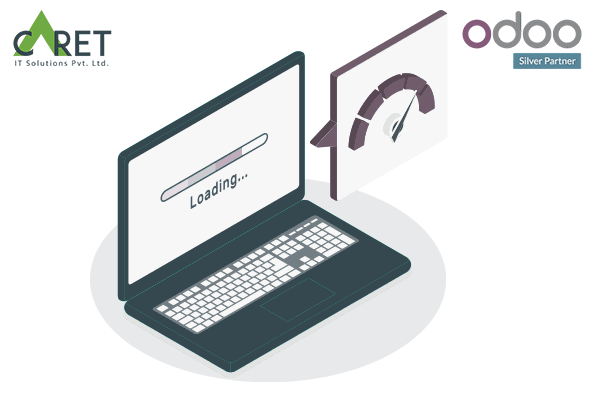 As a result, there is now less waiting time to access the website or e-commerce pages, allowing your business to expand tremendously. A significant number of new features and tools have been implemented into the existing modules of Odoo in order to ensure productivity and efficiency.
The latest version of Odoo has a user-friendly auto-save button function, to prevent wasting hours in laborious effort and manually clicking save at each step. Now you can more concentrate on work and processing with many more benefits of Odoo 16.
Improved & Aglied
Accounting:
A new analytics widget for invoices has been included in Odoo 16 to help with faster and more accurate analysis of invoices and plans as well as bulk modifications of analytics through the list view.

Improvements to the journal audit process include the addition of tax-applied details, the ironing of empty journals, the elimination of duplicate data, and the asset cancellation feature.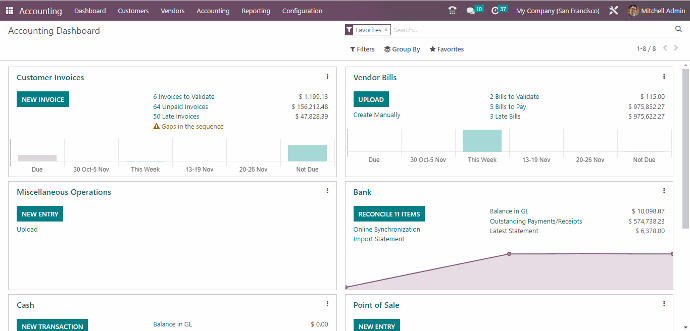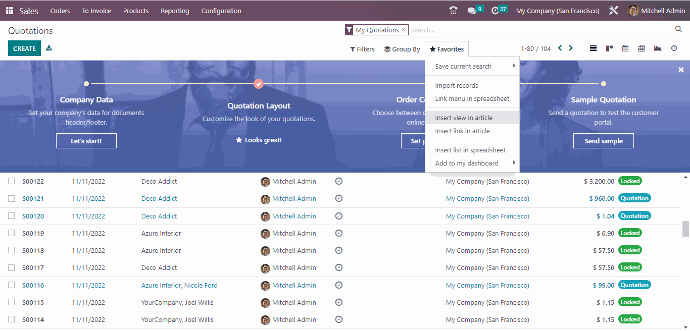 Sales
Odoo v16 provides the features like coupons, discounts, loyalty points, and e-wallets that are integrated to boost sales and profits.

You will also have the option to link an Amazon account with seller central and all the different online marketplaces in order to drive more sales and canceled sales order (SO) confirmation.

The favorite menu now has new features.
Purchase
Updated call to tenders.

Easily compare different requests for quotations, then all at once or line by line.

Auto bill price matching

View the product's purchasing history for RfQs to track its pricing.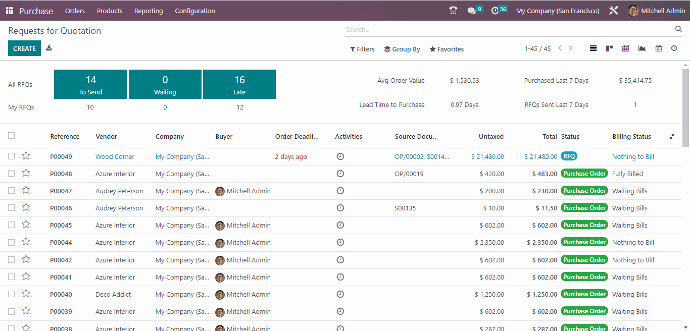 Point of Sale
Auto-confirmation pos order after complete payment.

Simplified interface for easy usage

Offer and attract customers with promotions, coupons, loyalty, and gift cards.
CRM
Lead analysis feature to view all leads and their performances from a single report.

New language installation from the list view for better lead communication.

Easy detection of similar leads by comparing the phone number.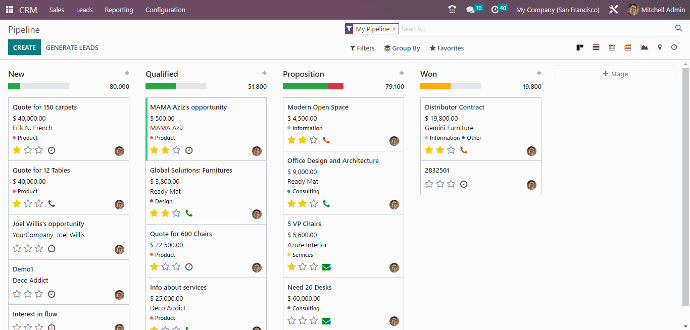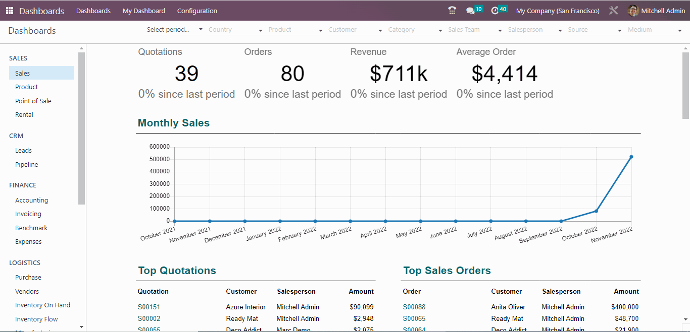 New Dashboards
The different dashboard views/actions have been replaced with spreadsheet-based reports.
Changed Search View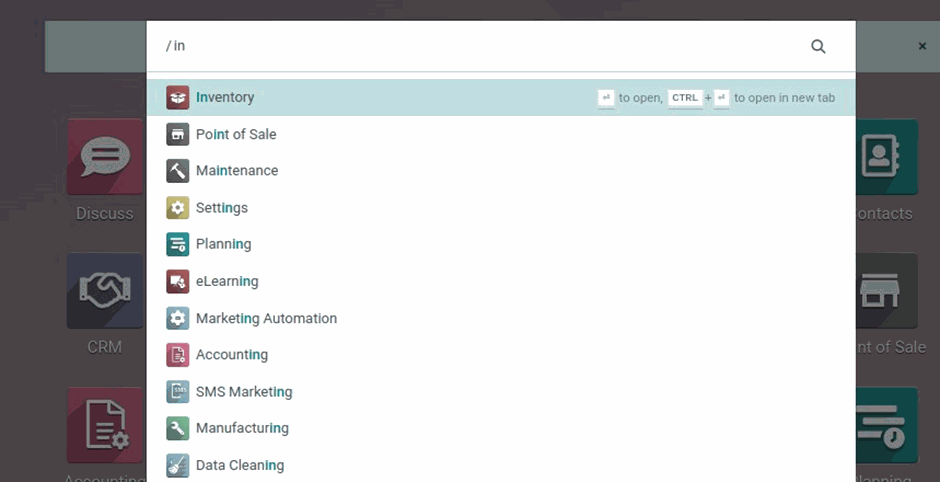 Enabling Dark Mode in Odoo 16