AllClients Integration & E-commerce Website
AllClients Provides simple web CRM, contract management, and marketing automation in one.
The process flow of the system is as explained below:
Creation of Service Product

Creation of Subscription with specific services with AllClients.

Creation of Customer with an email addressCreation of Active Subscription Template.

In progress Subscription Creation.

Create an Invoice for First Subscription for subscribed service.

Changes in subscribed service.

AllClients account is updated based on subscribed service changes.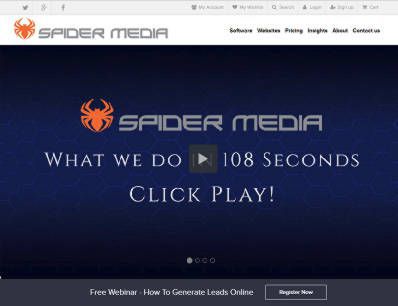 Creation of Service
---
There are two main services for Spider.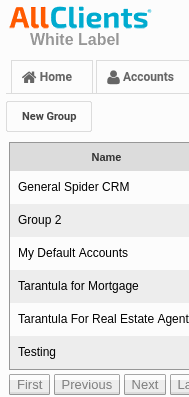 Above services are created based on the internal functionality of AllClients Integration. Like subscription is created with product code "SpiderProRE" then customer subscribed for SpiderPro Real Estate.
Subscription is created with product code "SpiderProMort" then its subscribed for Spider Pro Mortgage. AllClients have a configuration for the group as services.

It needs to configure in AllClients.
Subscription Process
---
There is subscription Template created and customer with all details mainly email address.

In image customer subscribed for the Spider Pro-Real Estate service. When subscription set to in-progress state and Generate Invoice then AllClients account is created for that customer and login credential sent to that customer via email to given email address of that customer.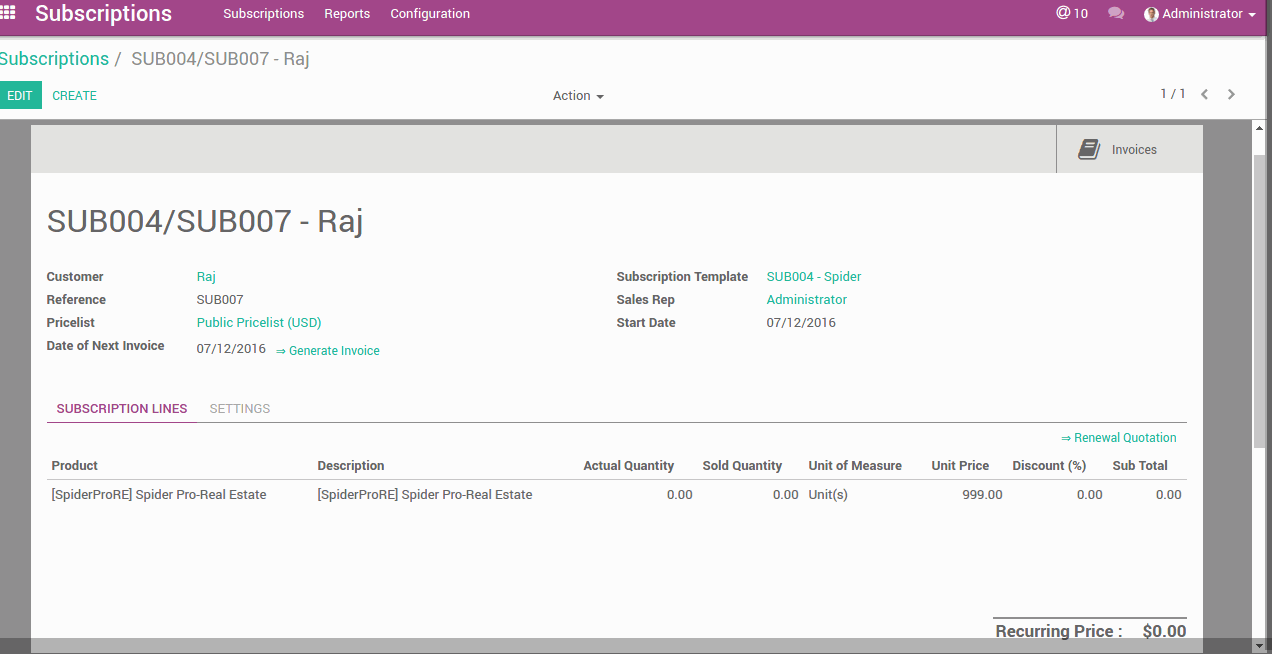 From that email user can access his/her Allclients accounts.

Now when user Login with that credential, user can see full profile in own account, which product and id with his account.
Now after monthly subscription is over. And user want to subscribe other service. user can update service from Odoo subscription and it will change product in Allclients account. Suppose user change the service to Spider ProMortgage from Spider Pro-Real Estate.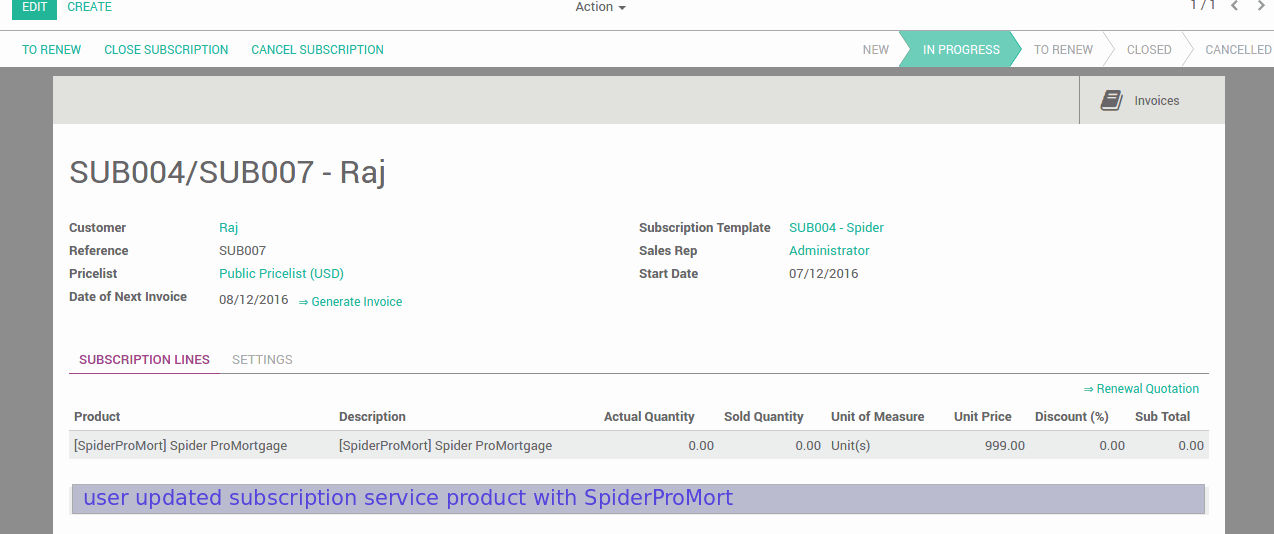 Then it will change in Allclients account for that customer with selected service. In subscription user changes service to spider pro mortgage, it updates here with Tarantula for Mortgage.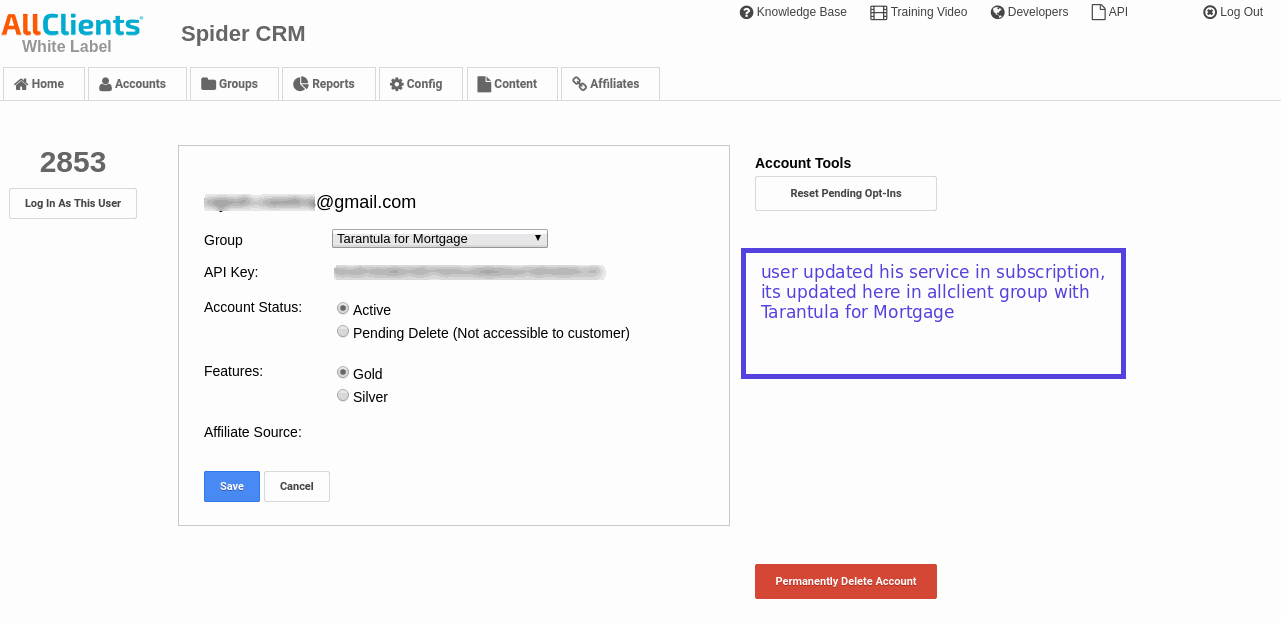 A process of Sale order and linked to subscription and create invoices
For Odoo ERP ecommerce integration consultation or demo.