They are the sole agent and distributor for Roche Diagnostics in Nigeria. They distribute, install, and maintain Roche's Clinical Chemistry, immunoassay, Molecular, and Tissue Diagnostics products.
The main aim of this project is Odoo service customization to manage a large number of selling medical equipment and manage all ERP services like sale, purchase, inventory, and accounting.
Supply Chain Management
Shipping
Financial Activities
Logistics
Project Management
Are you interested more about Healthcare Industry, here the latest case study about it, have a look at this.
Project Management
---
Users can create different types of projects from here.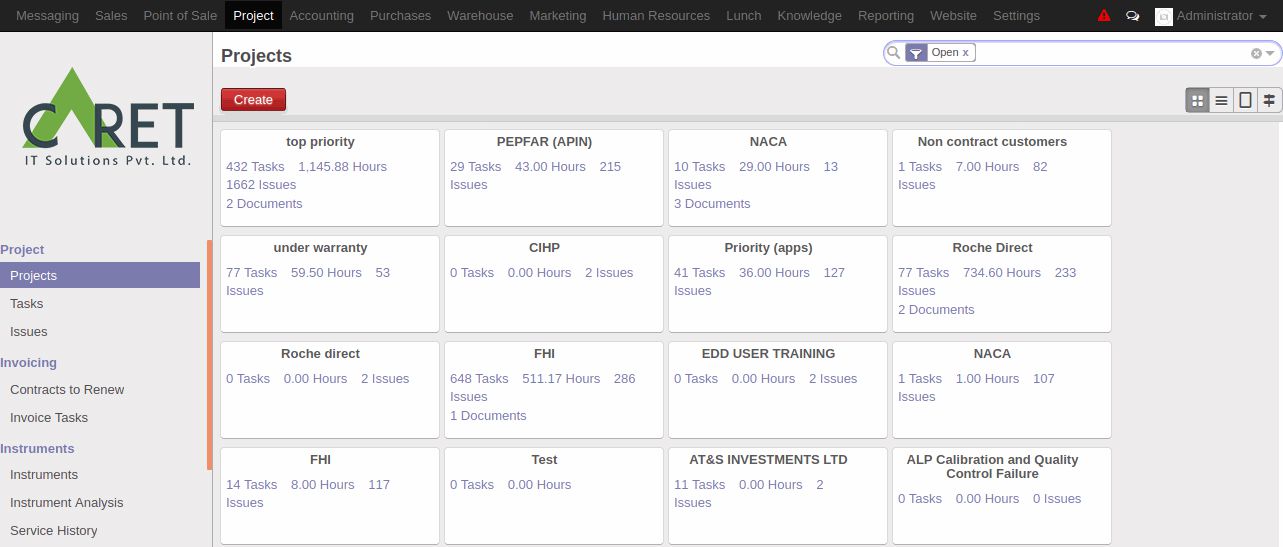 Instrument
---
Users can create and keep the instrument history from the instrument menu.

Instrument Analysis
---
Users can check instrument analysis and see the serial number of the instrument, purchase date, customer name, zone and country details from this analysis.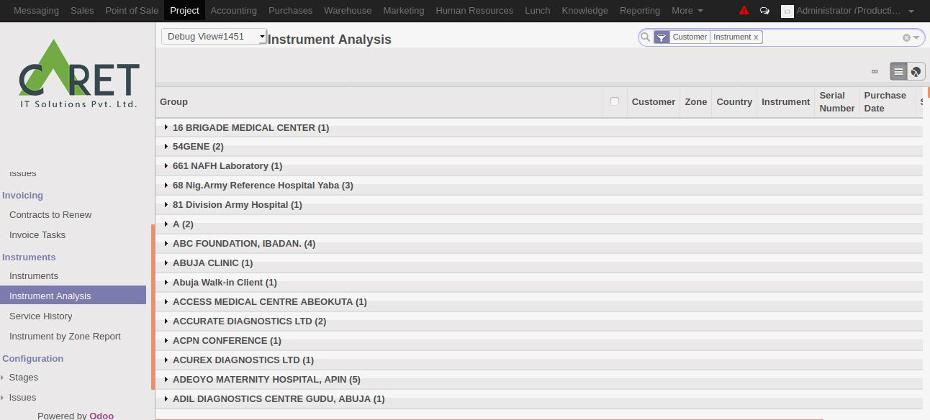 Service History
---
Users can see the different service history and assign that history to which user and contact details, product details and related project details from this history.
The instrument by zone report
---
It is a zone-wise report for the instrument.
Zone wise PDF Report
​

Inventory Dashboard
---
Users can see all details about receipt and delivery from the inventory dashboard.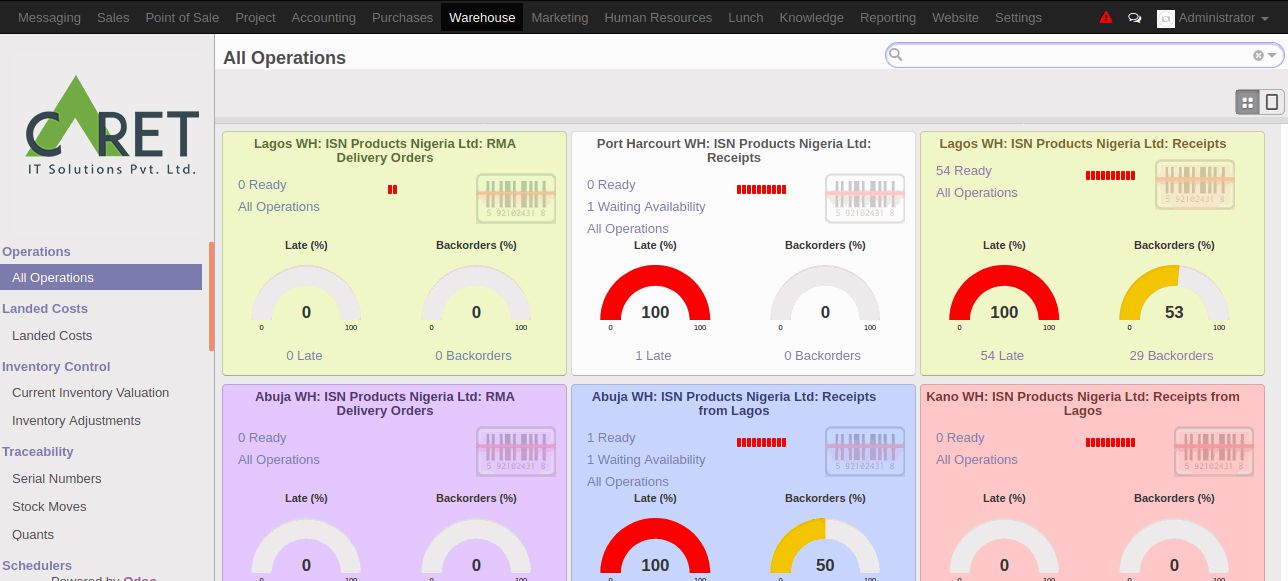 ​

FOC Order
---
Create FOC order when products are distributed as a free.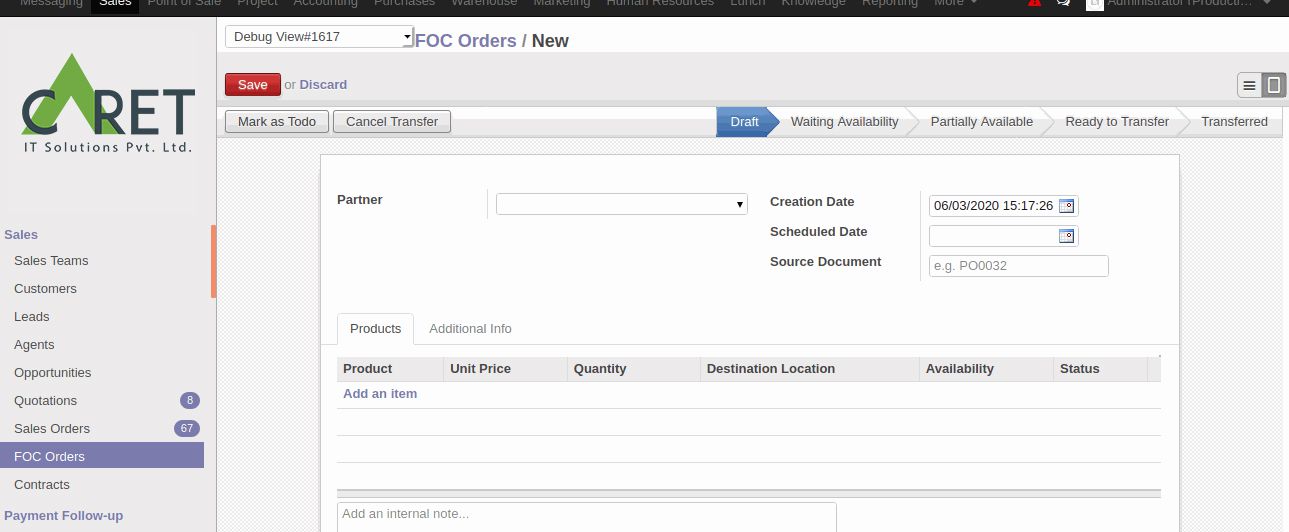 ​

Purchase RFQ/PO
---
Users can create an RFQ / PO as per requirement.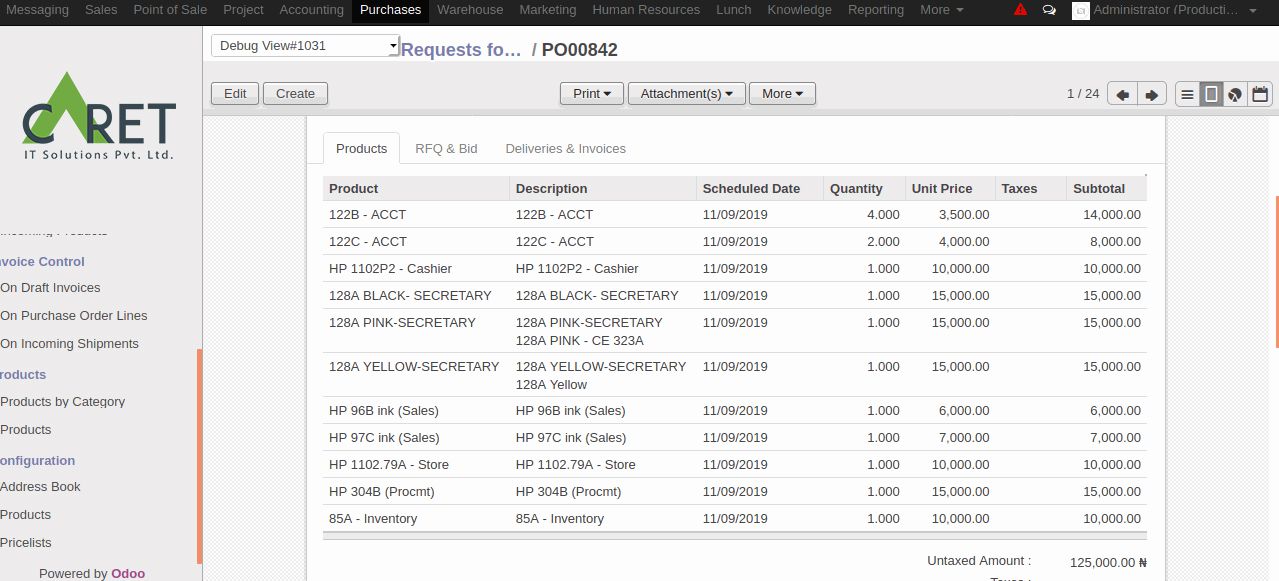 ​

Contact our Dynamic team to help you in Odoo ERP Implementation for Healthcare & Medical Industry.