It is a US-based company with great experience in offshore printing and manufacturing. He has long-standing relationships with publishers and print manufacturing companies worldwide. Over the years he has developed simple, yet effective methods to efficiently communicate manufacturing goals with detailed quotations.
The main aim of the project is they need potential solutions for their operations & business. They must keep an efficient and proven process methodology that has been developed over the last 30 years. They want to do customization with Quotations, manufacturing, Request for Quotation, and sales module.
Sales Quotations
Sales Order
Purchase Order
Manufacturing
Request for quotation

Reporting
RFQ to Vendor
---
Users can make a purchase RFQ and select the product from it.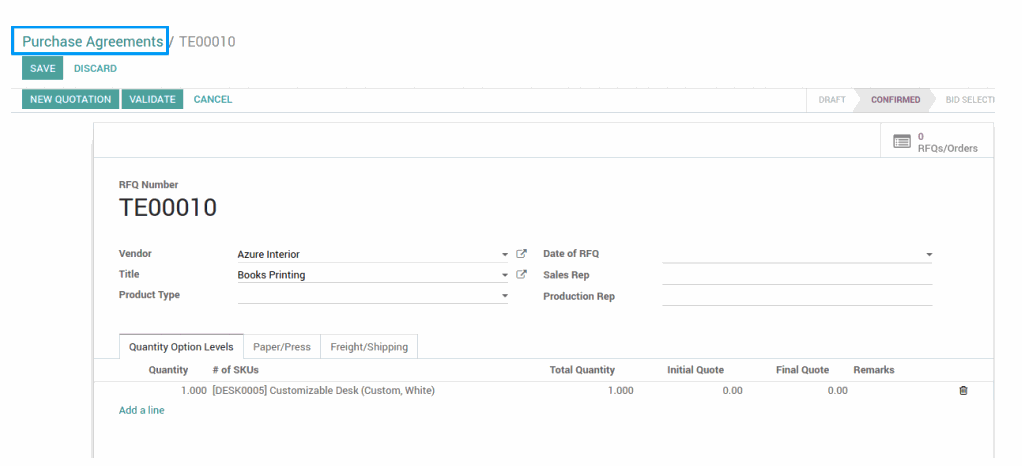 Paper/Press Section
---
Users can set the trim size, page, color, prepress and proofing, etc.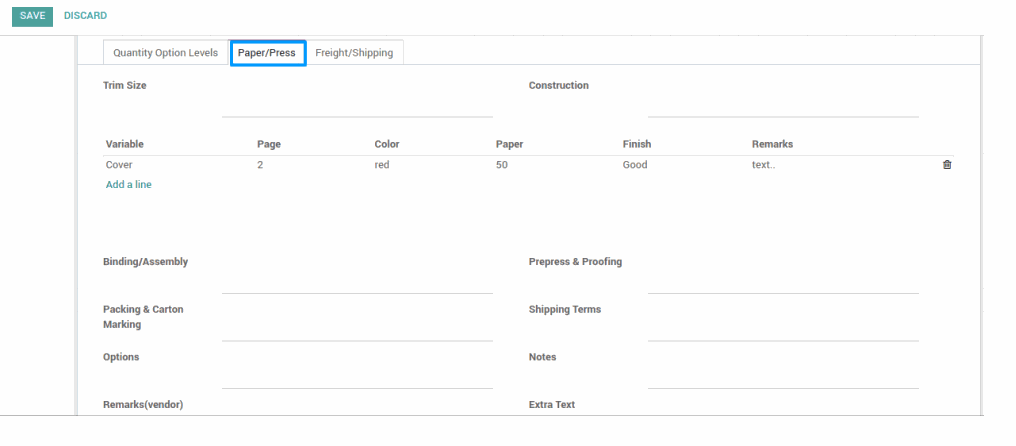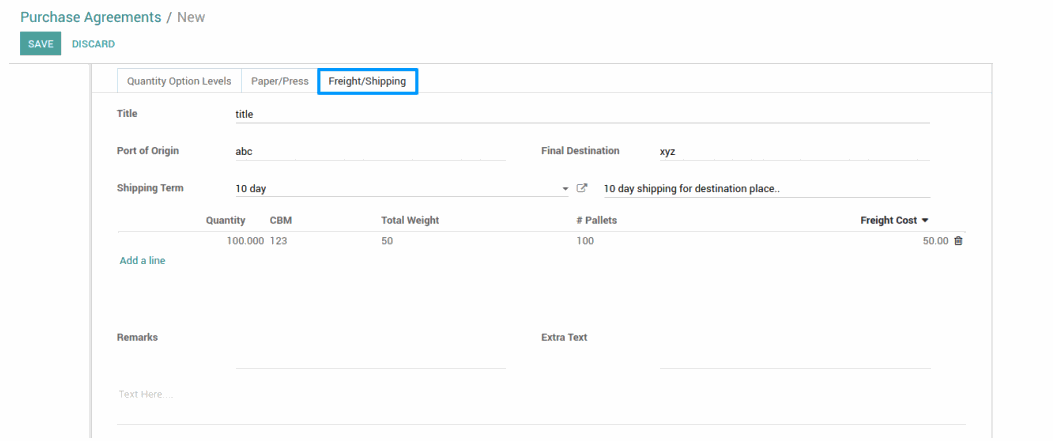 Freight/Shipping Section
---
Users can create all the freight/shipping information from this section.
Select vendor from Purchase order.


When press this (Select vendor PO) button open one popup window as shown.


You can select Vendor PO and press create a quote button then after creating a sales quotation.
All required data automatically comes in the sales quotation module which is available in Vendor PO.
Sale Pricing Section
---
Users can use this sales pricing section from sales order and he can see the product details, Additional Cost, and Tariff also.



Freight Cost
---
From freight cost, the user can fill all details related to freight.

Logistics Freight Cost
---
The Logistics freight cost details are filled from here.


Contact our Dynamic team for Odoo ERP Implementation in Printing Industry.