India has risen to become one of the world's major producers and exporters of granite and other natural stones. The industry produces a wide range of granite-based products, including granite tiles, slabs/blocks, monuments, tombstones, tabletops, and a variety of handicraft items such as costume jewellery boxes, ashtrays, pen stands, paperweights, and so on.  In today's very competitive market place, industry analysis is very important to determine reasons, sources, and levels of competition in one's industry so as to choose suitable Competitive  Management and Marketing strategies. The main uses of natural stones are flooring, exterior and interior cladding, stairs, and funeral arts in the world. As with local and international marketing, managers of granite stone companies have to decide how they are to compete and increase their sales.  
Sales Management
Sales Order
Manage Quotations and Sales orders efficiently. You can also send it by email to your customers.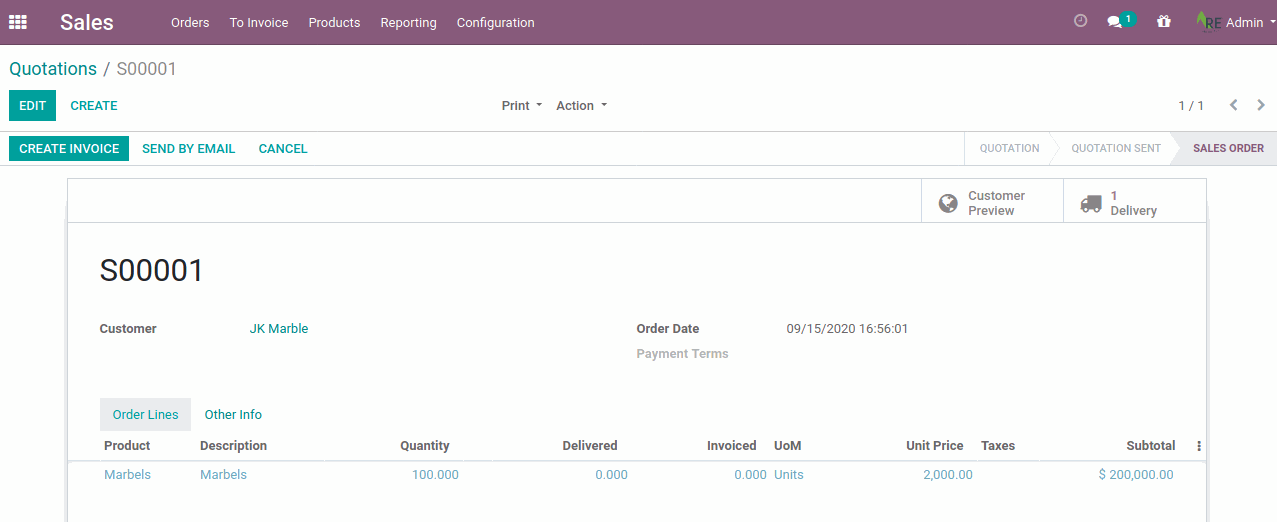 Sales Invoice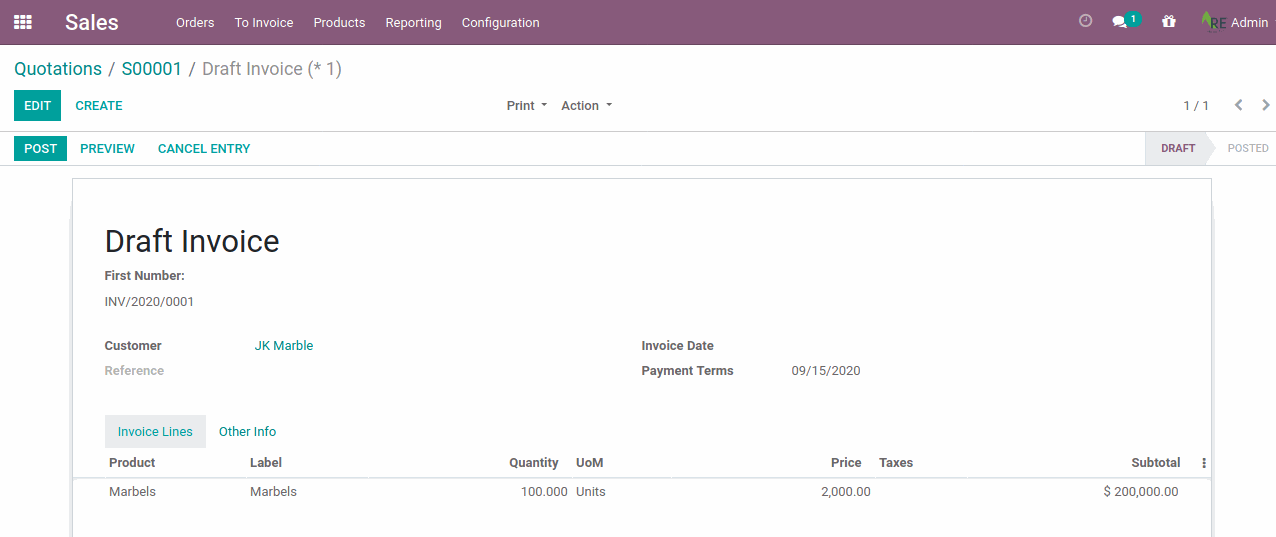 Purchase Management
Purchase Order
Create a purchase RFQ and confirm it to create a Purchase Order.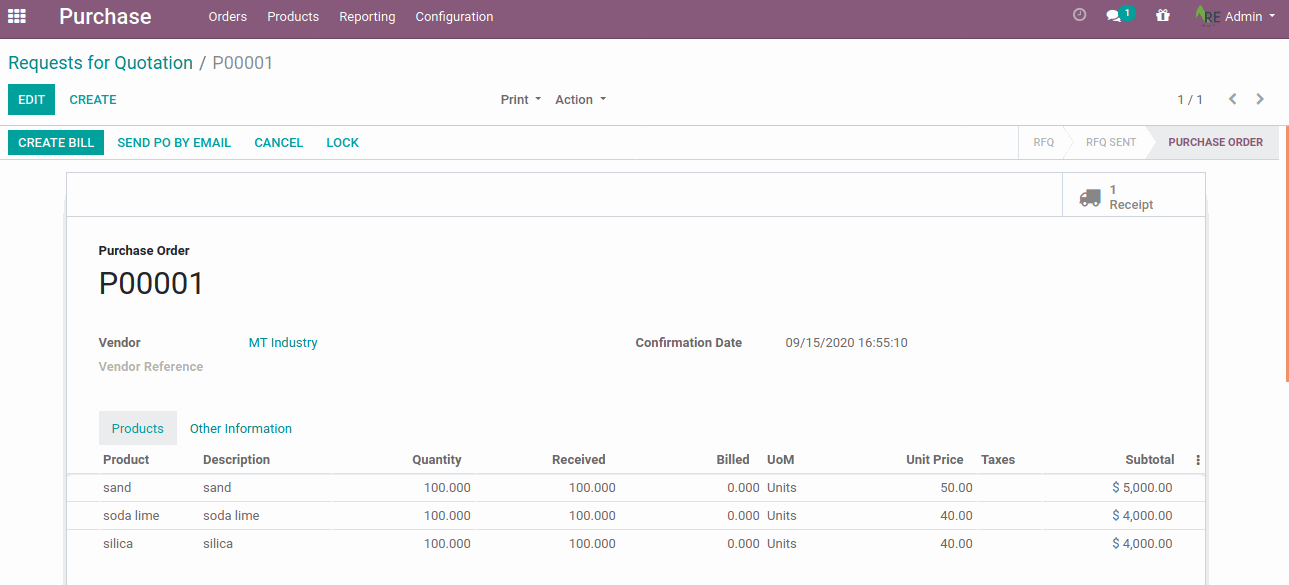 Inventory Management
Product Creation
Create the product and set the sales price, tax, enable tracking, set vendors, etc. for it.

Manufacturing
Bill of Materials
Users can set the component for manufacturing products in the Bill of materials. And also set routing in it.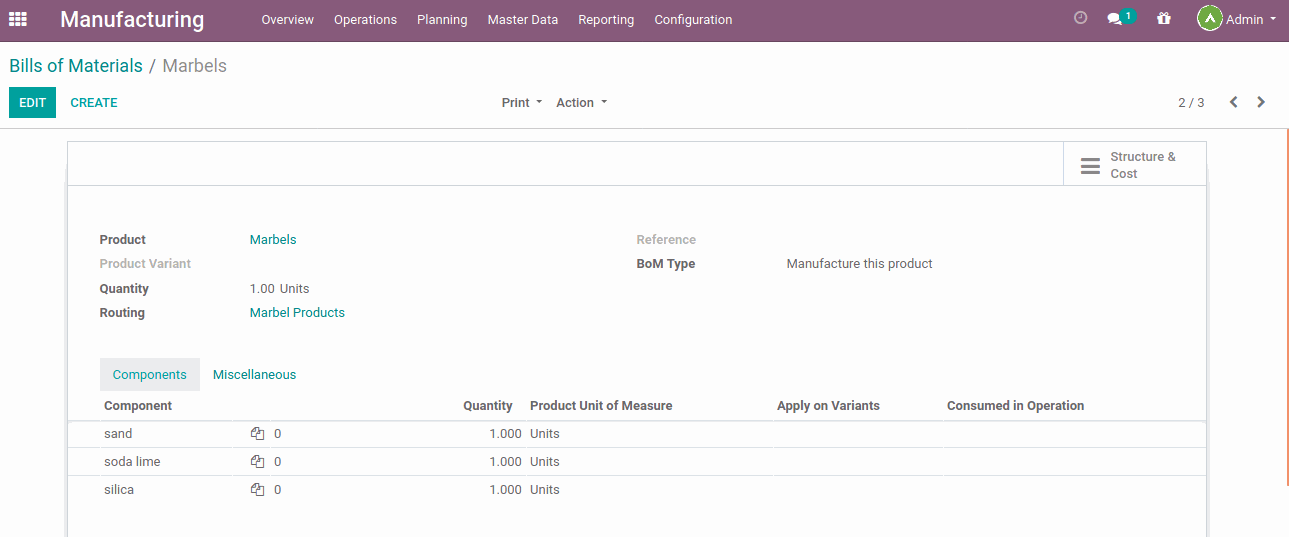 Manufacturing Order
After finishing the manufacturing order users can see the work order details, product traceability, Valuation, Cost analysis, and maintenance details in a single form with a smart button.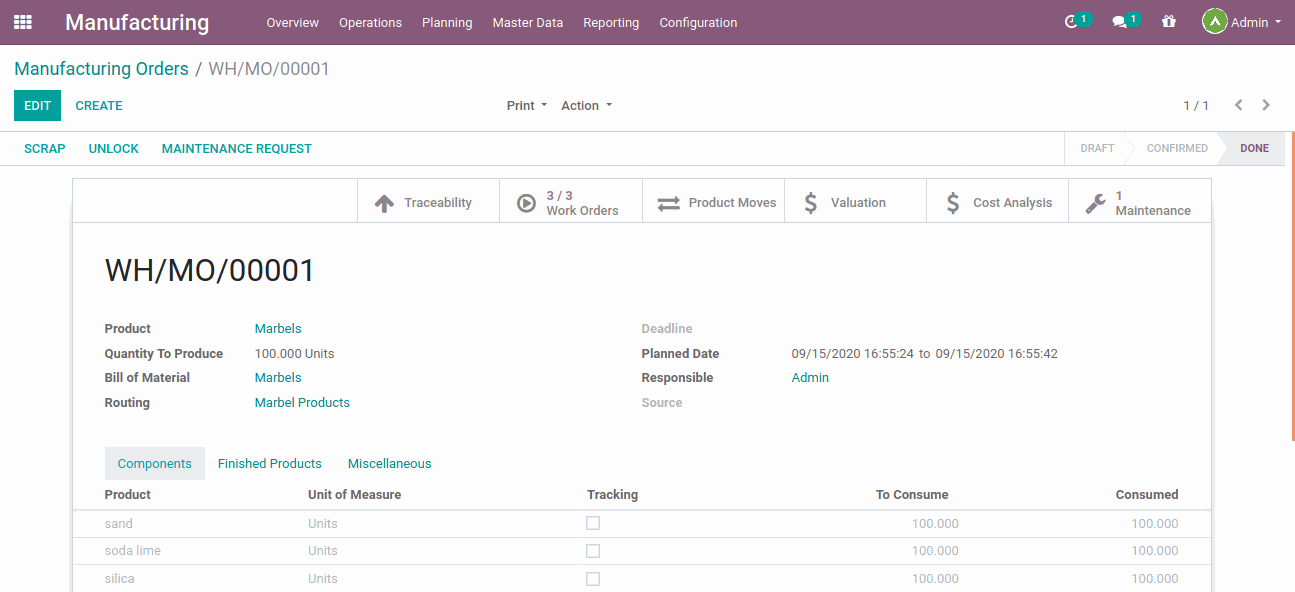 Quality Management
Quality Control Point
Users can check do Quality check at the time of manufacturing the product and check it in different work operations. 

Maintenance Management
Maintenance Request 
After the manufacturing product users can set the maintenance by 2 different types of Preventive and Corrective.

If you have questions about how to use Odoo ERP for Granite, Marble, Tiles & Stone Industry management in your business, Caret IT feels happy to answer them and help you.

Caret IT also provides other Odoo services like Odoo Customization, Odoo Implementation, Odoo Integration, etc. to our clients. Our Odoo experts are always there to help you out with all your Odoo and business-related queries.