Manage your employees with the help of the functionality of the full suite of HR, Payroll, Timeoff (leave management), and Timesheet solutions with Odoo 15. Centralize all HR information concerning each employee in one place with Odoo v15. In Odoo, we can easily scan and assemble the details across different organizational departments.
Easy to track information related to employee details, working hours, etc. Odoo makes it easy to sort the information based on the project, client, tasks, and other titles. Integrated accounting automatically posts reports based on time spent on projects, providing real-time data. 
Odoo enables employees to submit their expense details and managers can approve them. With the Odoo 15 in Human Resources (HR), the job posting is a no more a tedious task. It enables job postings in a few clicks and also helps keep track of submitted applications. It will help in filtering results and so will save time spent on searching for records of any employee.
Search Panel in the Kanban View. We can easily filter the records by using the 'Search Panel'.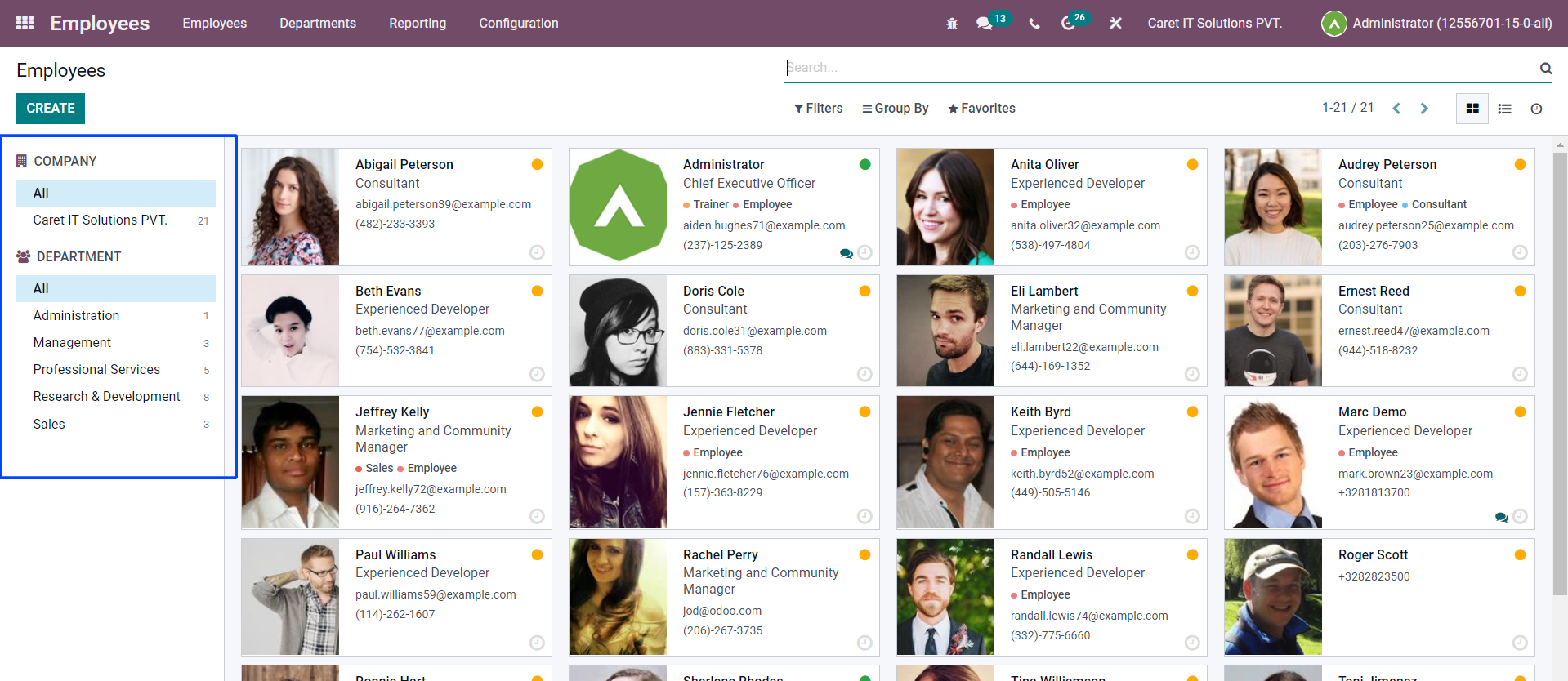 HR skills is added for managing various employee skills
The Skill Management Module helps with managing employee skills in the workplace, reviewing resumes of employees, and helps in conducting training sessions for the employees.
The organization can manage all these things in a single way. This module is a great feature of the organization as it helps employees as well as the management.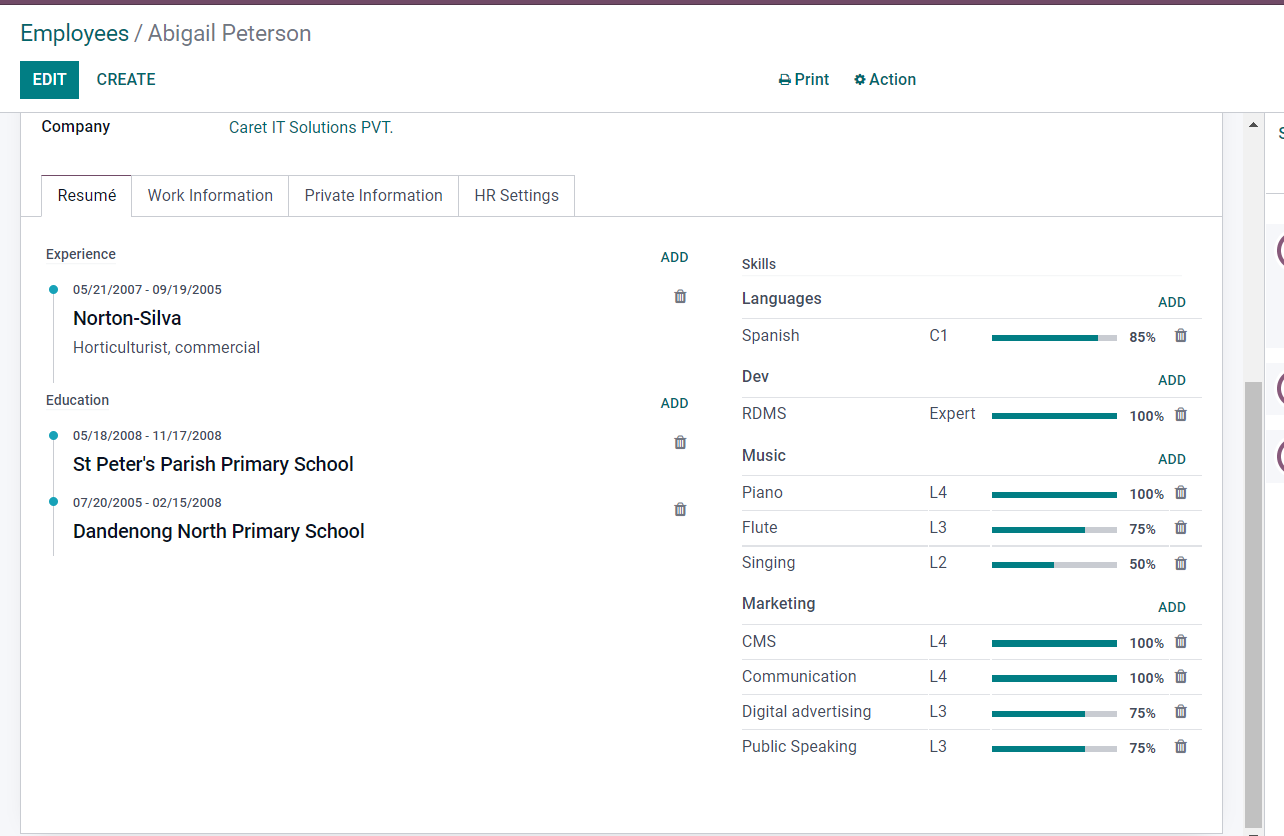 Time Off (Leave Management)
HR Payroll has moving to the Enterprise version from v13 onwards. There's also a new payroll planning feature, along with some HR features. Different Time Off types can be managed by assigning different colors and can be differentiated on the Dashboard.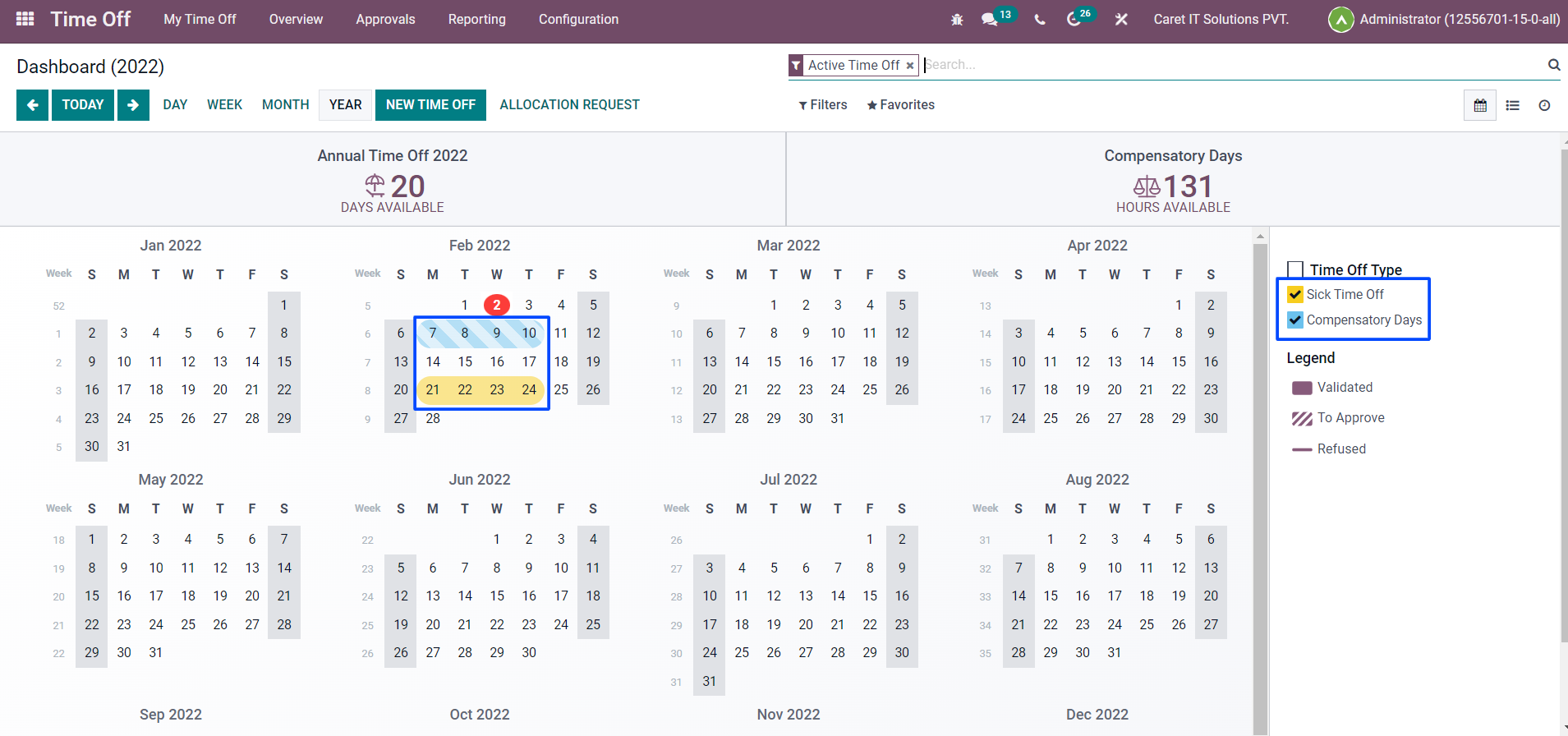 Create Time Off

Time Off Types
We can also set time off hours in half-day and validation in a different way. Various levels of Approval can be added for Time Off types.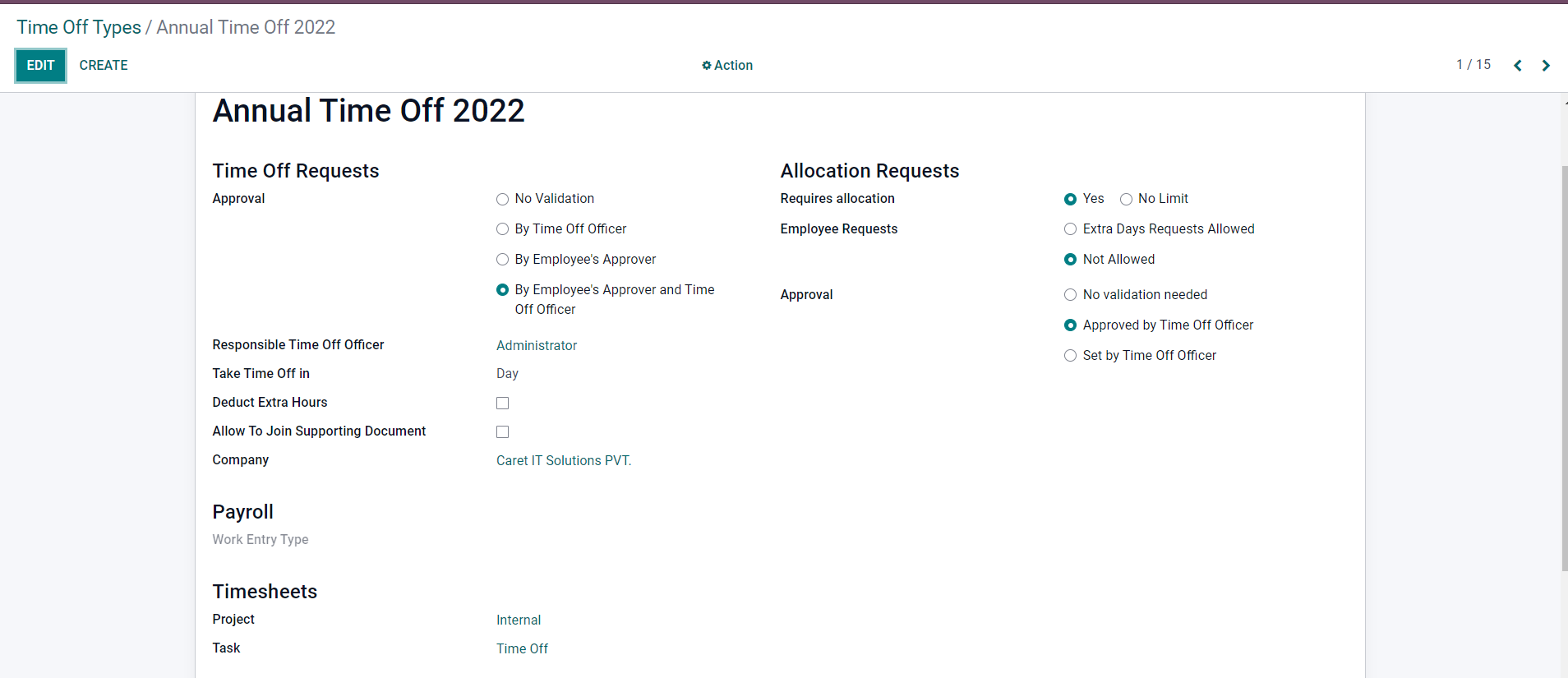 Activity View in Time Off Dashboard
We can create schedule activity, upload document second approval, reconciliation request, etc. from this activity view. 

Timesheets
A Timesheet is a method of tracking an employee's working time along with the tasks carried by them during that time. The manager can monitor the employee based on the time spent on particular tasks and projects. New improved dashboard in v15.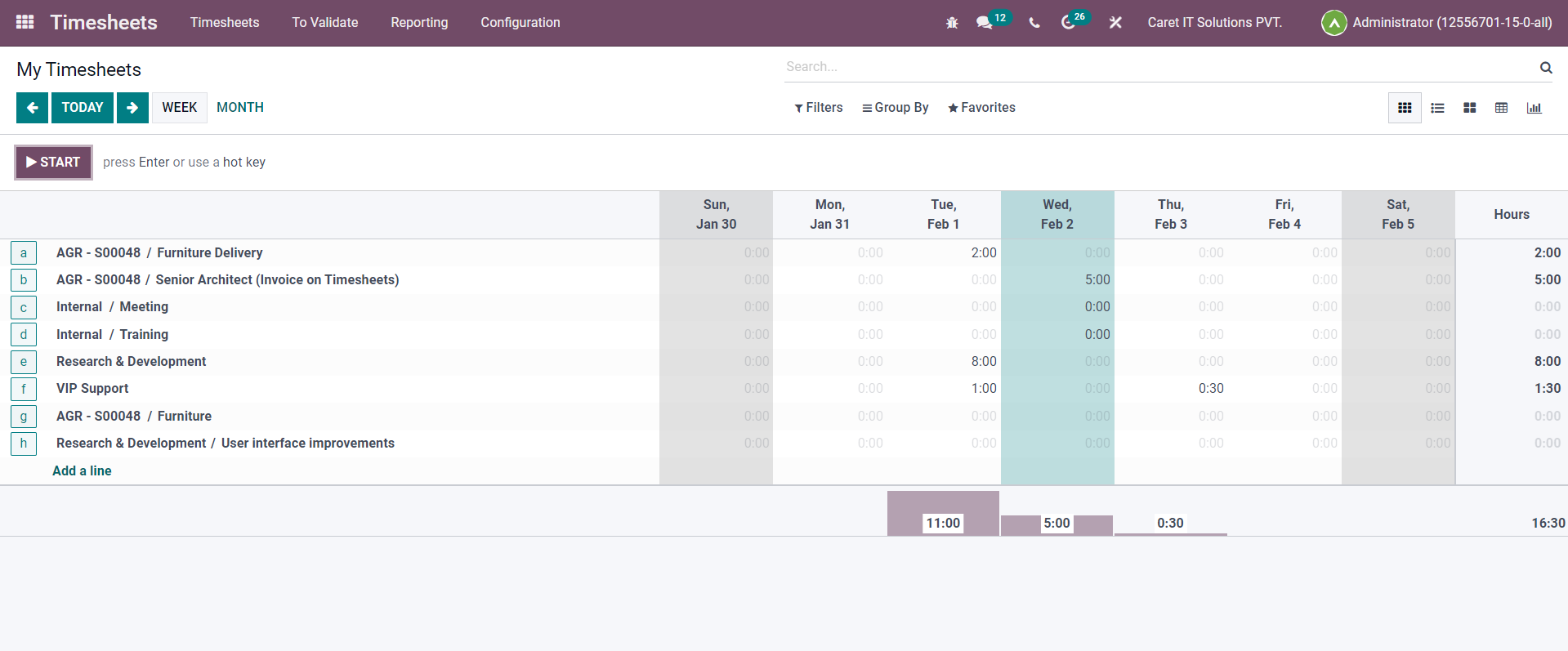 Timesheet Creation
Timesheet > My Timesheets > Add a Line
Timesheet App
Now, we can use a timesheet app to manage our timesheet on mobile devices. 
Timesheet > My Timesheets > Timesheet App

Timesheet Reporting
We can see the timesheet reporting in different ways like By Employee, By Project, By Task, By Billing Rate and timesheet/attendance with different views such as grid, pivot, graph, and list view.

Attendance
We can see all employee's attendance with work hours.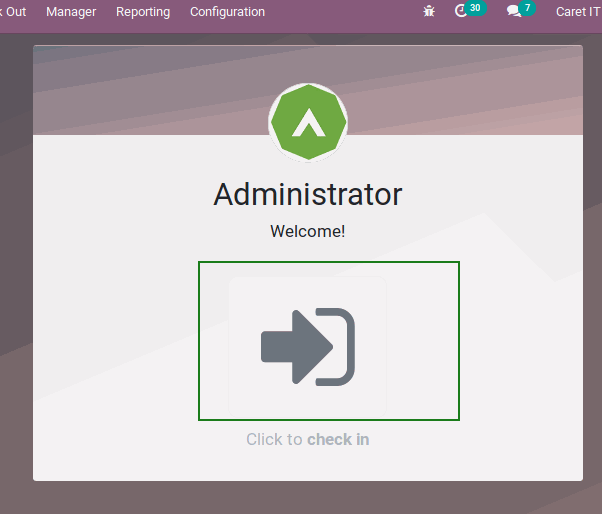 We can see all employee's attendance with work hours.
Kiosk Mode
The Kiosk attendance mode is a feature included in the attendance module. Attendance Management allows you to see details of every employee who has logged in to the company office. We will get an option to scan employee badge or select the employee manually.
Attendance ➤ Manager ➤ Kiosk Mode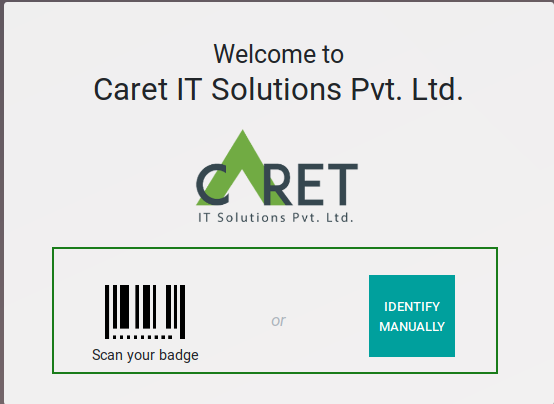 Select employees manually by clicking on the button "Identify Manually". Then the list of every employee will be shown on the screen. From there, we can select the employee.
Enter pin and click on ok we can see the check-in time from this screen.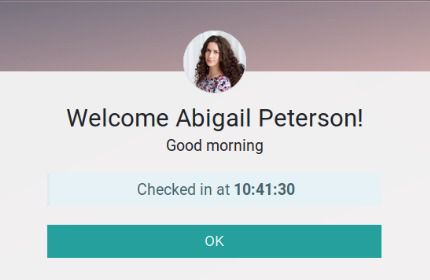 If you have questions about how to use Odoo ERP HR Management in your business, Caret IT feels happy to answer them and help you.
Caret IT also provides other Odoo services like Odoo Customization, Odoo Implementation, Odoo Integration, etc. to our clients. Our Odoo experts are always there to help you out with all your Odoo and business-related queries.