After the COVID-19 pandemics, the ever-advancing technology are transforming the wholesale and distribution (WD) sectors in a many of ways, whether it was local or global distributors, and to keep up their business with time, they require a fully integrated ERP software solution for their business management system, from which they can easily access and manage their SMEs from anywhere, at anytime, and on any device.
And for this, there not be a better solution than the modern cloud ERP system. The cloud (on-premise) ERP wholesale distribution management system enables wholesalers & retailers to manage  and optimize each and every segment modules of their business with ease.

Inventory Accuracy
With the ease of use of open source wholesale distribution software, you will be automatically notified to restock the inventory with an accurate quantity at the appropriate time.

Freight Management
The wholesale & distribution software gives the end-to-end real time inventory updates from the warehouse transfer module.

Multi-locality
The wholesale ERP makes it easier to manage multiple locations' branches and check actual stock availability, sales and purchase updates.

Warehouse Optimization
Intended for multi-channel partners with a WMS module to increase stock integrity and ensure product availability to streamline processes without a hitch and generate savvy reports.

Order Fulfillment
The wholesale distribution system assists you in the processing of goods of any quantity, rearranging products/goods as per client requirements, and distributing them to the intended receiver.

Purchase Management
To improve purchasing operations, handle order returns, and control defective products, the ERP for the wholesale distribution is used for the effective results.
+ Points of having 
wholesale ERP
 software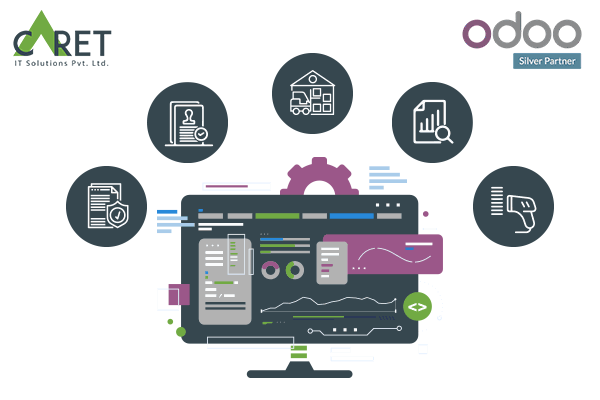 Get end-to-end traceability

GST-compliant cloud ERP solution

Monitor warehouse performance

Accurate demand planning and forecasting

Barcode scanning and EDI (Electronic Data Interchange)

Easy in franchise management