The Odoo Real Estate Management System will help users to manage their properties, property units, tenants, etc. Tenant details allow the user to create tenants and maintain their details in the system. Here, users can generate the tenant and log the necessary information about the tenant and their tenants.The ERP software solutions for real estate property management systems cover all the aspects/requirements/needs of CRM (Customer Relationship Management), Sales, Payment, Purchase, In-house Inventory and Accounting, etc. The CRM for the real estate industry makes it easy to use through the ERP cloud based website. It will help and manage to fulfill all the needs of the property management business, property leasing, commercial & residential real estate, and property agents.
CRM
Lead
Users can create or generate leads from the CRM Leads menu. Users can also generate leads from their emails.

Pipeline / Opportunities
Users can convert leads into opportunities and check the process into the CRM pipeline. Users can also set the activities in opportunities like calls, emails, meetings, etc. as per their requirements. 

Calendar
In the calendar view, users can check their activity schedule like meetings, emails, calls with clients, etc.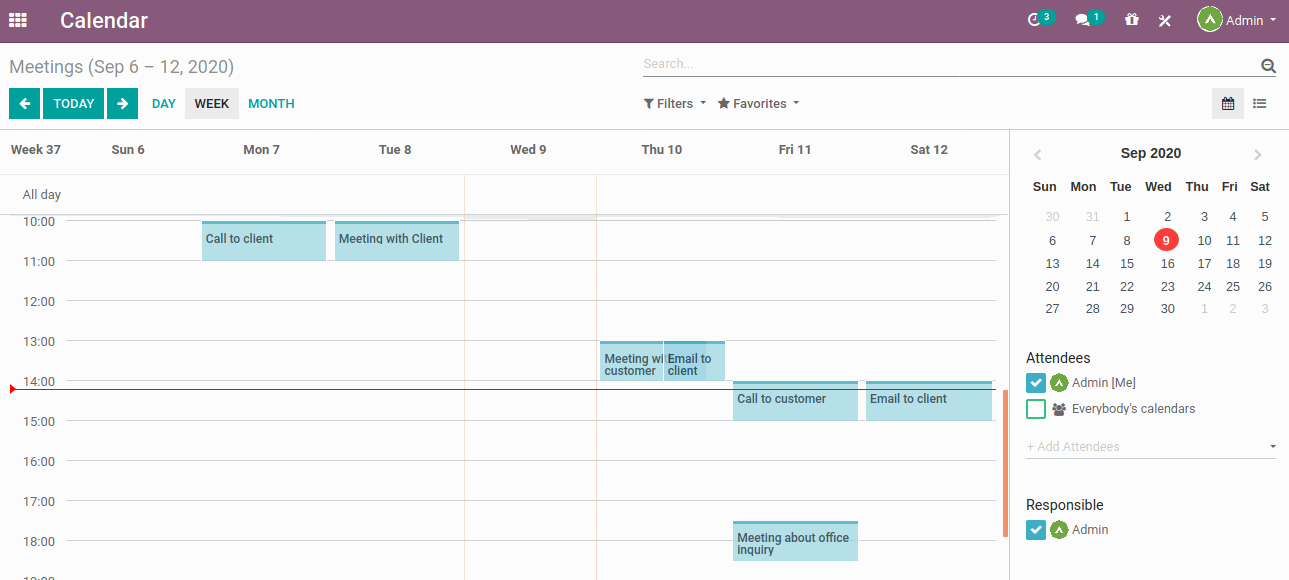 Planning
Users can check the planning user-wise with date and time details.

Sales
Create a sales quotation from CRM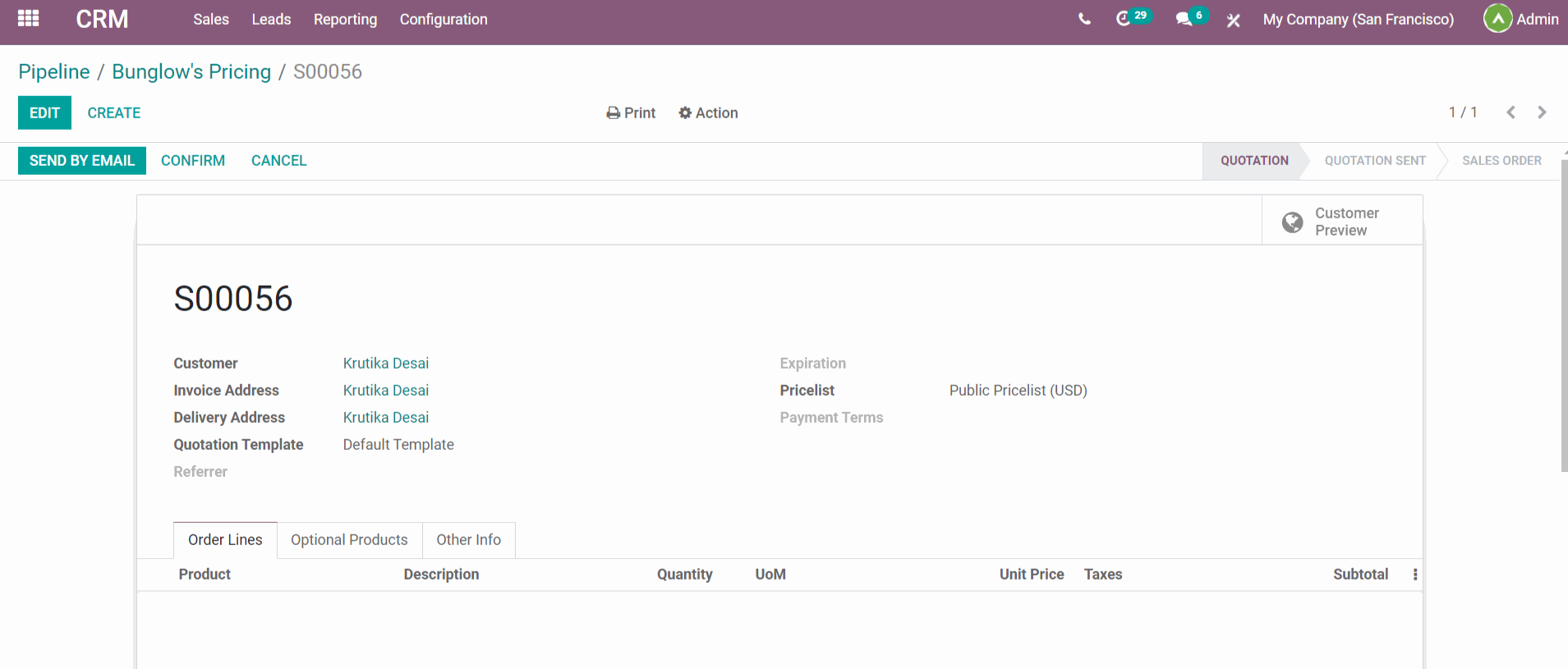 Add the product with variant.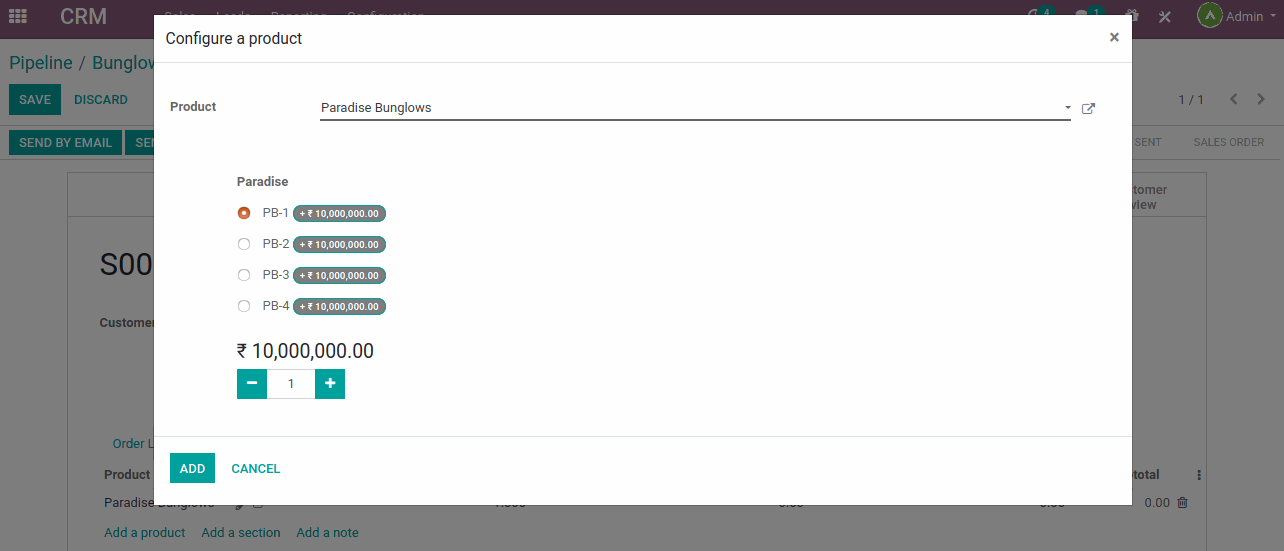 Select the product with a variant in sales order.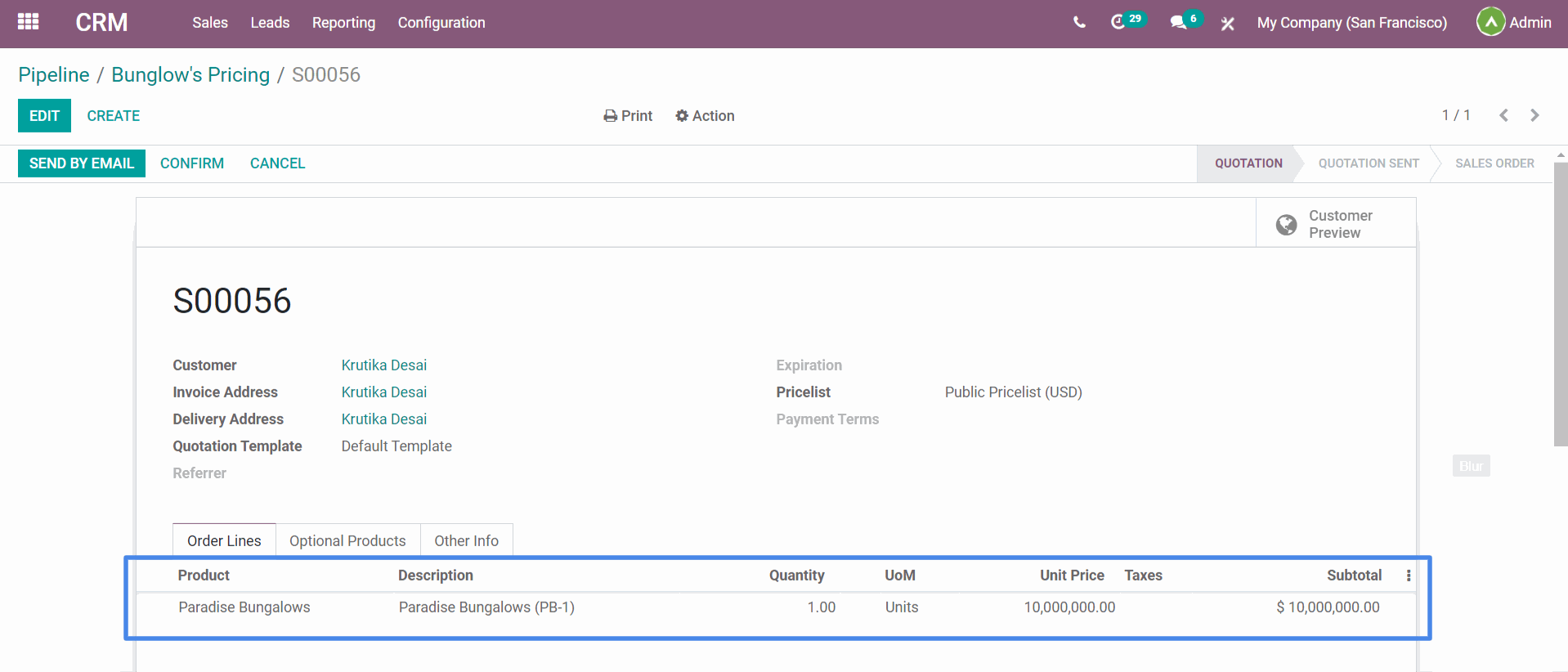 After confirming the sales order users can generate the payment link to do payment by credit card or UPP like payUmoney, Paytm, etc.


Payment from Web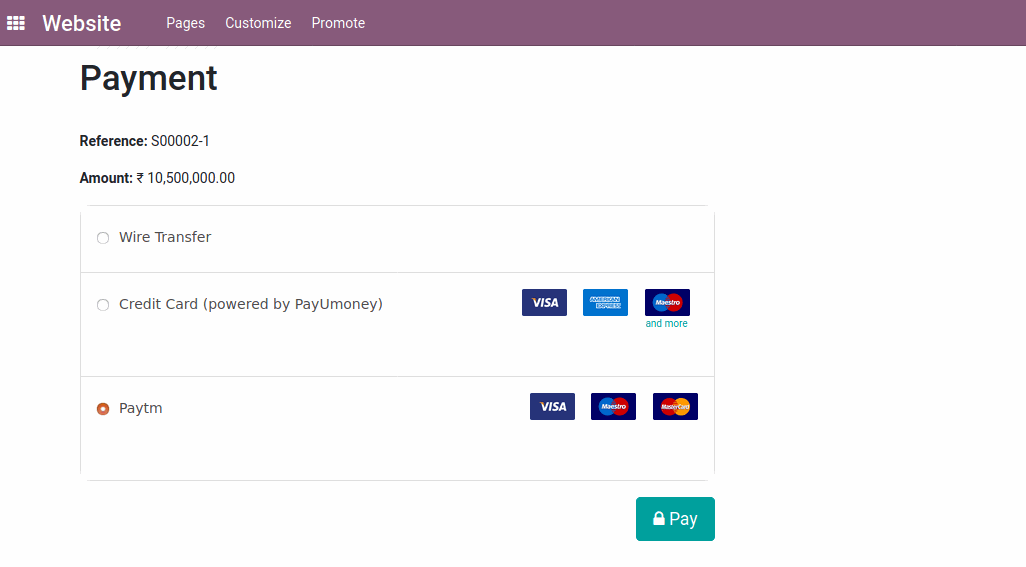 Purchase
Create a purchase order
Generate Vendor bill from Purchase order.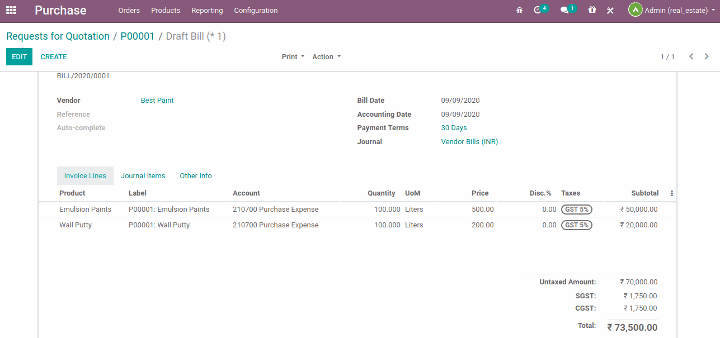 Inventory
Users can create products with variants and also set prices for specific variants.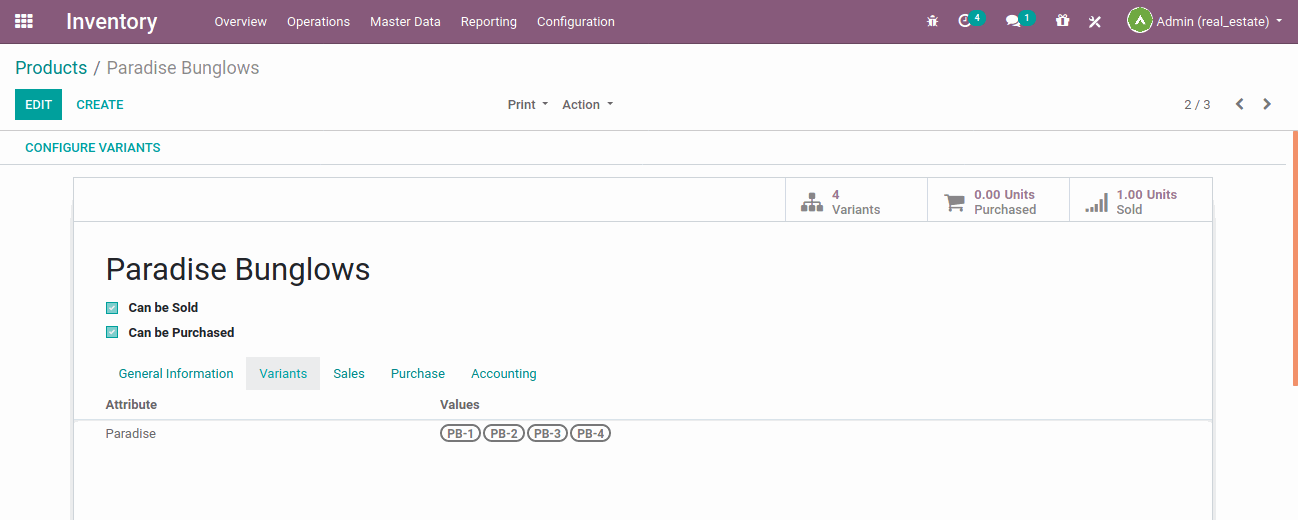 Project Management
Users can create projects for their properties that are under construction and also can do planning for future properties.

Project Task
Users can create project-wise tasks and sub-tasks and also define the images, start date, end date, deadline date etc. per task.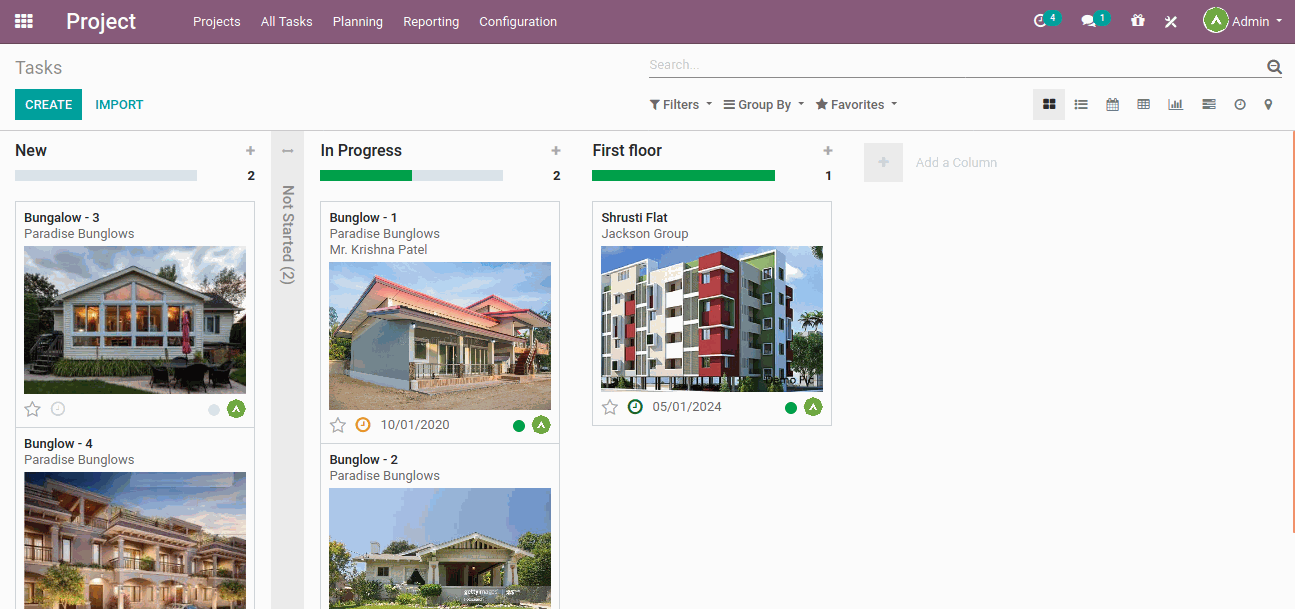 Planning by Project

Timesheet Planning Analysis

Accounting Management
Create a Customer Invoice with a down payment.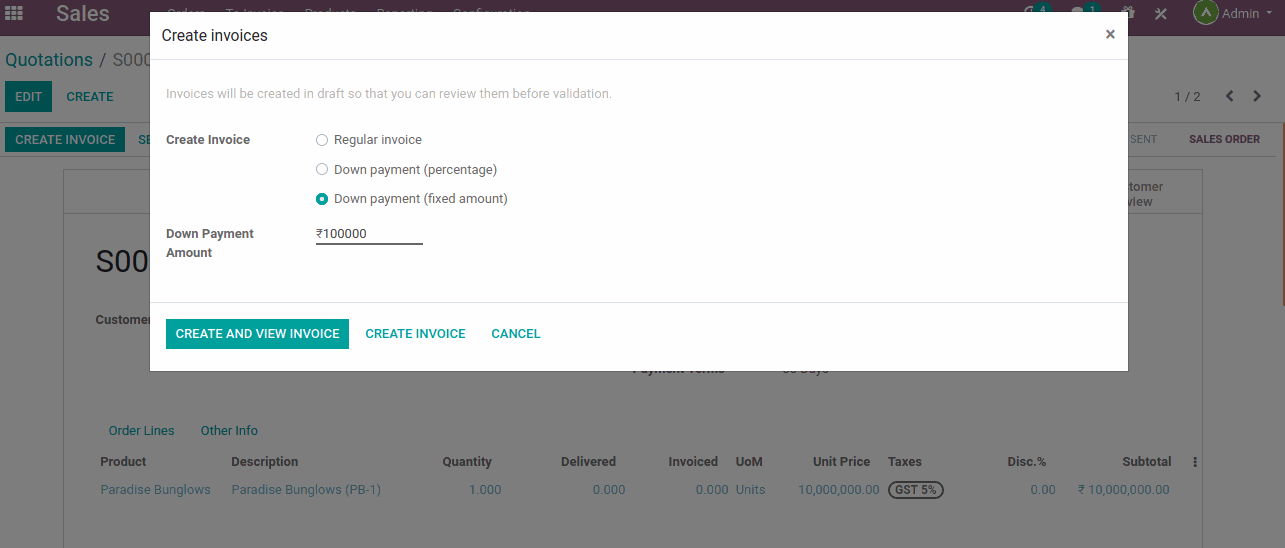 Down Payment Invoice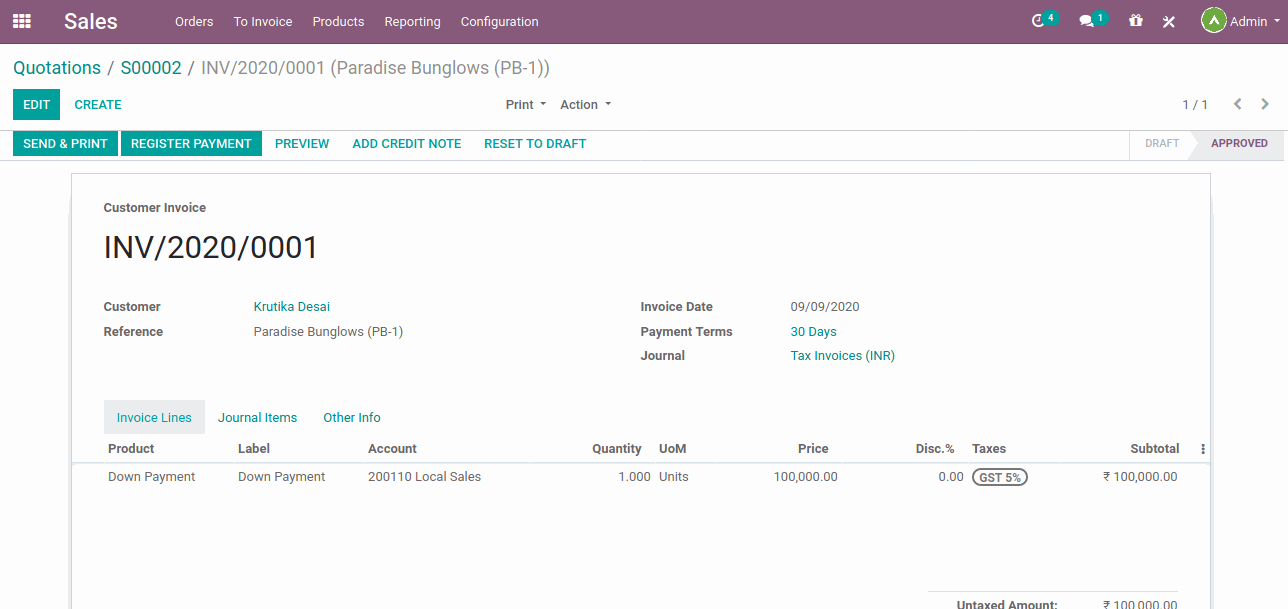 General Ledger Report

If you have questions about how to use Odoo ERP for Real Estate management in your business, Caret IT feels happy to answer them and help you.
Caret IT also provides other Odoo services like Odoo Customization, Odoo Implementation, Odoo Integration, etc. to our clients. Our Odoo experts are always there to help you out with all your Odoo and business-related queries.