What to pick?
Odoo on Cloud or on Premise
It is always difficult to choose while implementing the new Odoo ERP System that whether to deploy it on cloud or go for an on-premise system. Both systems have their own unique features that make you fall for them.
Now, while talking about Odoo ERP implementation, it also gives two different options for hosting to its users, like other ERP systems. Cloud and on-premise. So, let's check out the difference between both the platforms and find the better option for the deployment of your Odoo ERP System.
On Cloud Hosting
Cloud-based Odoo ERP systems are more than common for any organization nowadays. It delivers all the services through the internet connection. It doesn't demand any heavy software installation in your device.
Cloud Platform 
Odoo.sh: Odoo.sh is an Odoo cloud platform designed for the Odoo end customers. The implementation and deployment of Odoo.sh are highly recommended for small businesses. Odoo.sh allows the end users to easily test your developments, manage your feature-branches and test your features on duplicates of your customer's production instance.
Odoo Online: Odoo online is an Odoo SaaS platform based in cloud system. SaaS is expanded as Software As A Service, i.e., Odoo providing a cloud-based system to all the end users as a software service.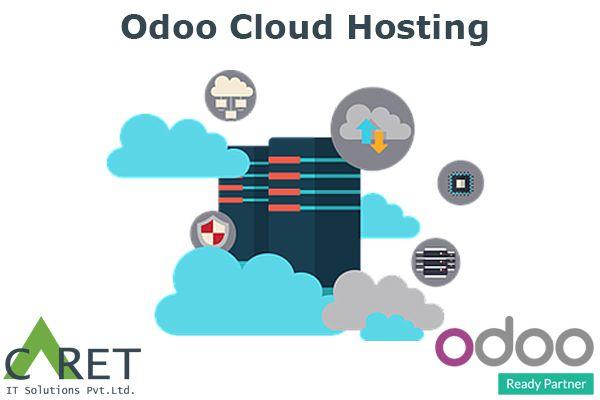 Now, let's check out the features of Cloud-based Odoo ERP to know more about it and check whether it is suitable for your organization or not.
Features On Cloud Hosting:
 Upfront investment is very low in cloud based deployment of ERP system as there are no extra hardware investments in this system.
  The security of system is in hands of the vendor itself, so they don't have to rely on any other person or system for security.
 On cloud deployment offers a great opportunities for customization of ERP system to the vendors.
  The implementation time is very less, hence the vendor can create an instant ERP system for their organization.
  It can be accessed from anywhere in the world, if you have internet on your system.
On-Premise Hosting
On-premise systems are generally considered as the capital expenditure for any company. They need a complete software system to be installed for deployment. In this era of the cloud-based systems, there are still organizations that prefer on-premise ERP systems over cloud ERP systems.
Let's check out the features of on-premise Odoo ERP systems to learn more about them and check whether they are suitable for your organization or not.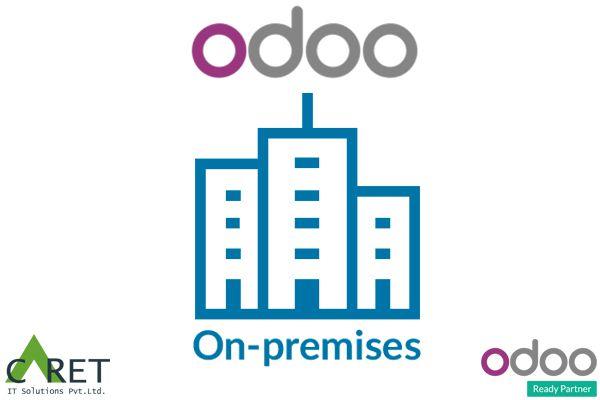 Feature On-Premise Hosting
 The complete data security is in hands of organization. Hence, there are no chances of fraud or data misplacement of the system.
  There are more chances of static customization in On Premise Odoo ERP systems.
 The on premise implementation process takes longer time than the cloud implementation process but offers more control to the organization              which is very beneficial to them.
  The investment price is high in on premise system then on cloud system but it is a one time investment and beneficiary for any organization.
 It is accessible only from the host device, hence it can be only used from the organization and is safe from cybercrime.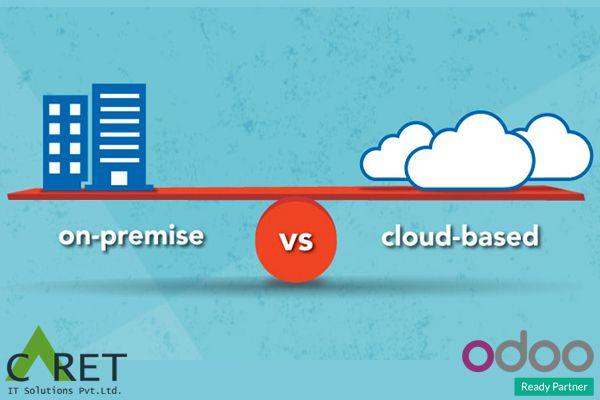 So, these were some of the features of the cloud and on-premise Odoo ERP systems. Both these systems have their own advantages and disadvantages in their own ways.
It depends on the size of your business or organization that what type of system you should implement for your business.

Caret IT helps you to select these systems for your organization and provides you with proper guidance on the implementation of an ERP system.
Feel free to contact us anytime and get the proper knowledge on both types of implementations in Odoo ERP system. We will help you in creating a complete Odoo ERP system for your organization and fulfill all your requirements for an ERP system.