Management of Inventory key factor for any business whether it is large scale or small scale. 
It helps to maintain the profession within all aspects like maintaining records of goods, manage balance and supply of the product, improve efficiency and much more. 
You can skillfully manage the business without any confusion regarding stock and other things under the assistance of this management system.
There are various Inventory Management Software present in the market and are used by business persons to manage their business. 
Odoo Inventory is one of the best and most liked inventory in the market.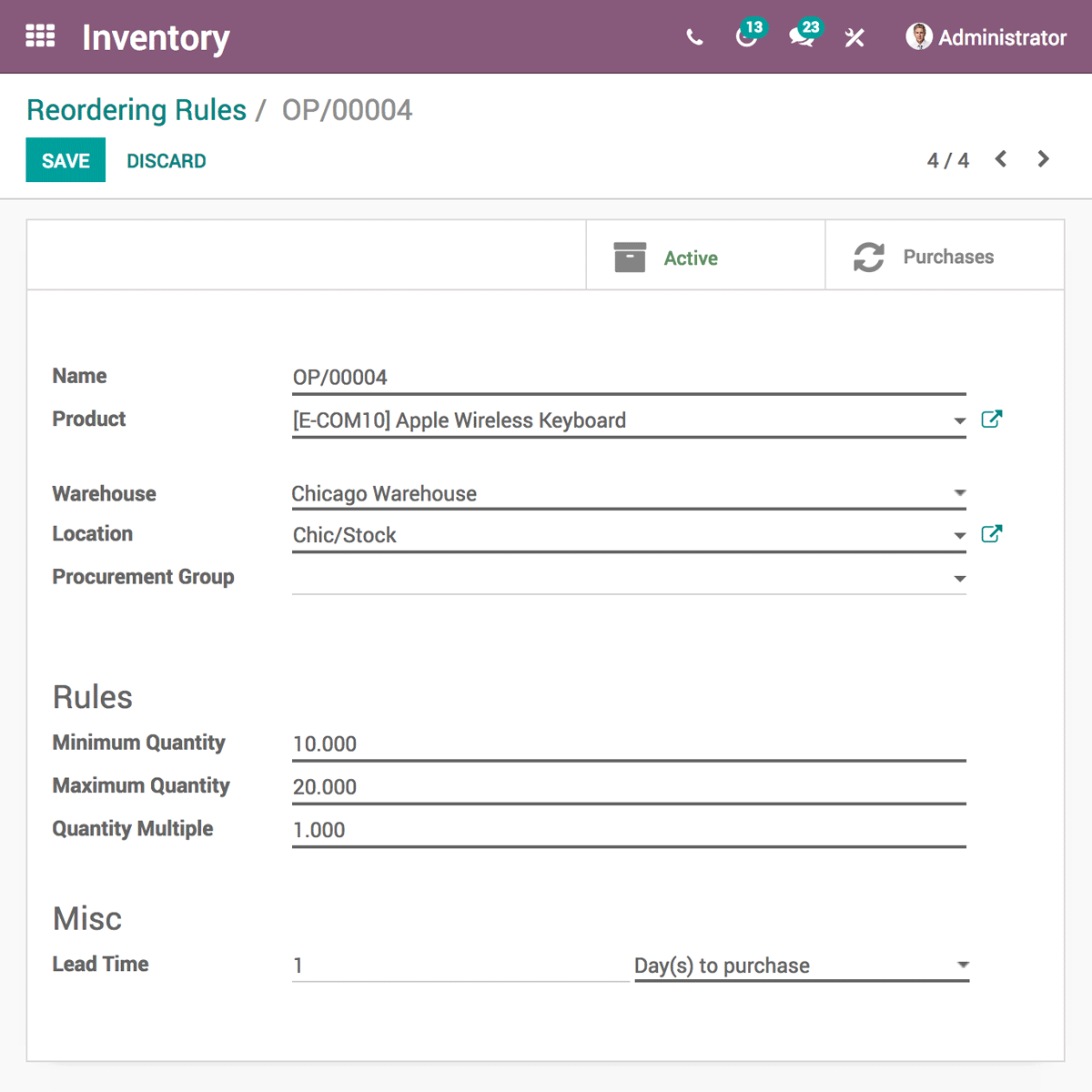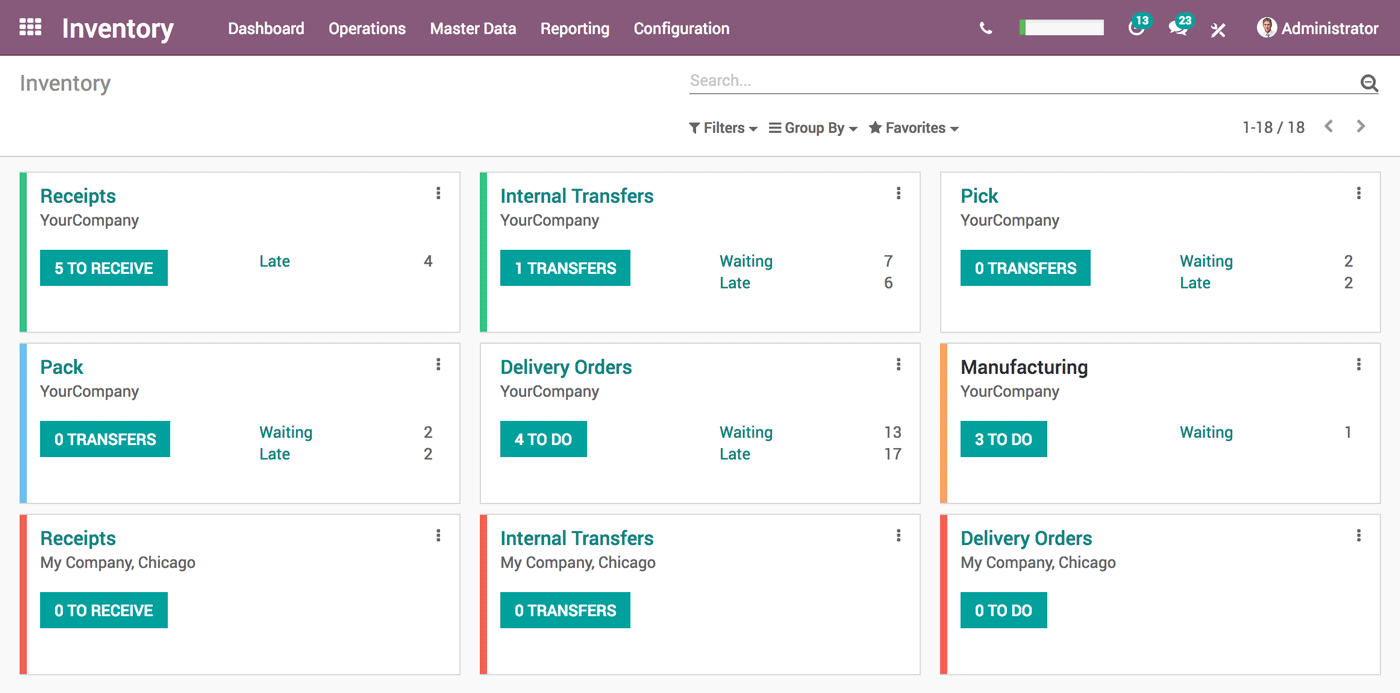 With Odoo ERP Inventory, you can manage your business without any hassles. 
It is an open source inventory system that provides you with a highly flexible and robust management of the business. 
It facilitates you with the multitasking platform that manages all the inventory processes like keeping track of all the inventory levels, managing product deliveries, keeping the record of sales and orders, and much more.

The biggest advantage of using Odoo Inventory Management Software is that it can be modified or restructured according to the user's requirement. 
As a result, the new customized software that we get offers more advanced features and improved functionality of the system. 
There are plenty of plug-ins available for the modification of the system. You can completely change the look and feel of the system according to your needs.

Let us check out some important features of Odoo Inventory Software that make it different and better from other inventory software:
It keeps the constant track of incoming and outgoing inventories.

It smartly helps to abolish the possibilities of overstock of any products.

You can always get organized and detailed data to everything with it.

It organizes the warehouse very efficiently with its brilliant stocking method.

It also keeps a track of expired products in the stock. With detailed level full tractability.

All the shipments and delivery details are drafted in the system.

The processing time is always saved by automation of all the transactions.

Easily configure Multiple Warehouses, locations, rack without any expert knowledge.

Super easy to calculate inventory valuation may it be standard, average or real-time inventory valuation.



Hence, you can manage your whole business at Odoo Inventory Management System. 
All types of business platforms like manufacturing, retail, trading, etc. are served by Odoo Inventory System. 
With this inventory software, you can avoid running out of stock, minimize losses, improve accounts accuracy and also provide efficient customer services. 
Overall, Odoo Management inventory allows you to run your business efficiently without any complications.

To create such a management inventory, you need to contact the Odoo Services provider company.
Caret IT is one of the finest Odoo service provider companies, which offers end-to-end Odoo Inventory implementation, Odoo Inventory customization, and user training. 
You will definitely get the best business management solution ideas with us. We have a whole squad of talented Odoo developers who are always ready to help you out to overcome all kinds of business queries.
At Caret IT, we create customized Odoo management inventories to help our clients with the best business management solutions. 
Just share your business requirements with us and we will provide a complete business management system with all the necessary functionalities in it.
We cater all the scales of businesses from small to large. Our services bring change and efficiency in the management system of the profession. 
It saves the time of the company owners and allows them to take the new risks to enhance the business to a great height.