Odoo Provide some fun with the idea of learning something new It is Scale Up The Business Game.
In this game, there are 7 different business cases that help you to discover your dream to start your own business.

You'll start by setting up the processes for a simple retail business. Then grow by deploying a manufacturing line, tracking services, launching an eCommerce platform and more!
With this game you will:
Learn how to create and scale a business from scratch.

Jump between your cards and your connected device for an interactive experience.

Configure your solution on your free Odoo Online database.

Get 60 beautiful and easy-to-understand cards.

Play with 7 different business cases.
Steps to play Scale Up The Business Game!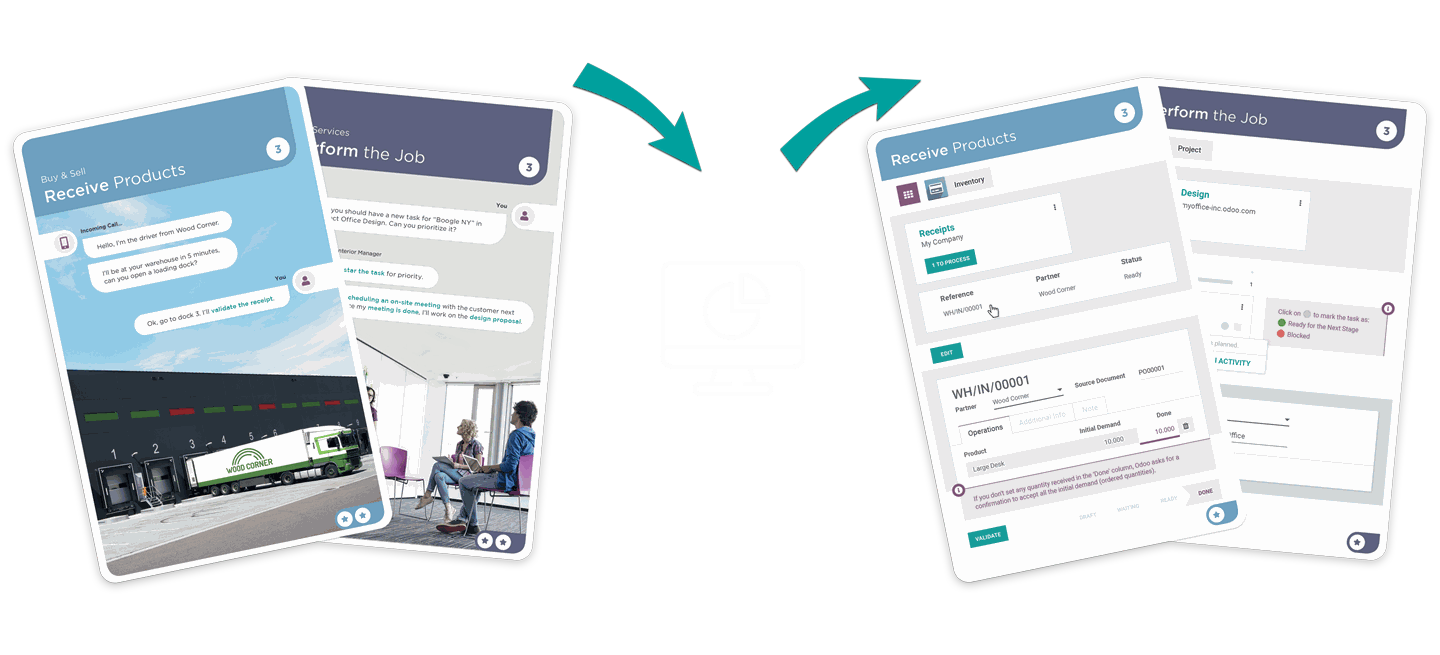 The game has 7 business cases of 8 to 10 cards each. Start with the game "Buy and Sell", then continue playing according to your own strategy.
For each card, follow these 3 steps:
Read the business case on the front. Don't look at the back yet!

Play online and create your solution. 

Compare what you did with our solution on the back of the card.

Caret IT is one of the official Odoo Partners and will help you to integrate and customize Odoo with your system.
Get in Touch with us to upgrade your business with the new inventions always. We are just a call away.