Are you struggling to manage your pharmaceutical distribution business? Do you find yourself dealing with inventory management issues, supply chain visibility problems, and regulatory compliance challenges? If so, it might be time to consider implementing a pharma distribution ERP in your business.
A pharma distribution ERP can revolutionize the way you manage your business operations, providing you with enhanced accuracy, supply chain visibility, and automation. By integrating your key business processes, a pharma distribution ERP can streamline your operations, reduce errors, and improve overall efficiency.
With a pharma distribution ERP, you can manage your inventory, orders, and shipments with ease. The real-time tracking of product information can reduce the risk of errors and regulatory compliance issues, ensuring that the right products are delivered to the right customers.
Automation of distribution management can lead to faster order processing, reduced paperwork, and improved customer service, ultimately improving operational efficiency and reducing costs.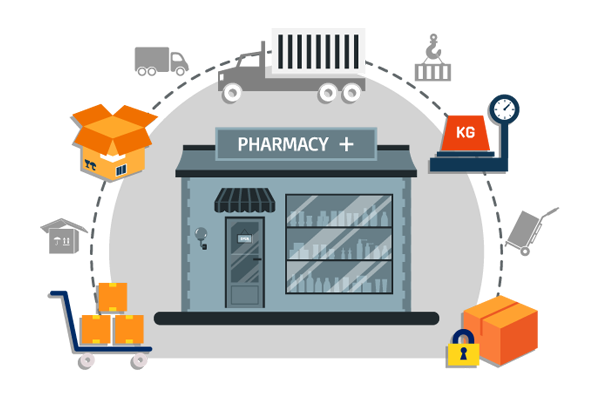 Implementing a pharma distribution ERP can bring numerous benefits to your business. Not only can it improve compliance and accuracy, but it can also help with financial management and scalability. With the right ERP solution, you can optimize your supply chain and improve your bottom line. ​
Conclusion
If you're looking to stay competitive in the pharmaceutical distribution industry, implementing a pharma distribution ERP can be the prescription for success that you need. So why wait? Take the first step towards optimizing your supply chain and revolutionizing your business with a pharma distribution ERP today.
Contact us