Stairs factory Vos has been specialized in designing and producing wooden stairs for over 30 years and has more than 50 employees. Vos is ready to design, produce, and install the stairs for you. The production process is set up for both the manufacture of single pieces and the manufacture of series. Vos offers you high quality and service.
The main aim of the project is to divide sales order quantities into different suborders and set production planning.
Sales Order
Suborder Quantity
Construction Number
Documents
Export Customers
Sales Order
---
Create a sales order with product details and order quantity.

Sales Order Lines
---
All the details will display in sales order lines production dates, production adjustments, location Construction numbers, etc.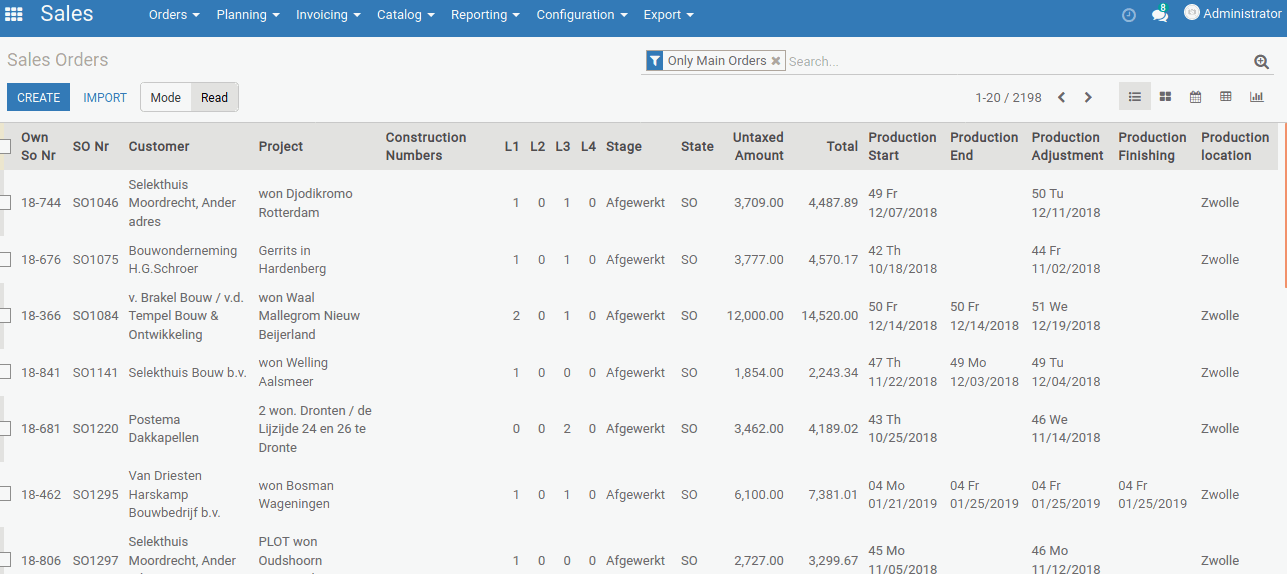 Production Plan
---
User can set the production start date, adjustment date, end and finishing date as well as team, wood type, etc. from the production plan.


Documents
---
User can add Documents, Construction numbers, Document type, etc. within the sales order.


Create Construction Number
---
User can create construction with start and end number also add a prefix and suffix in the construction number form.
Create Suborders
---
Split quantity and create a suborder.

Planning Dashboard
---
Users can also see the details from the planning dashboard.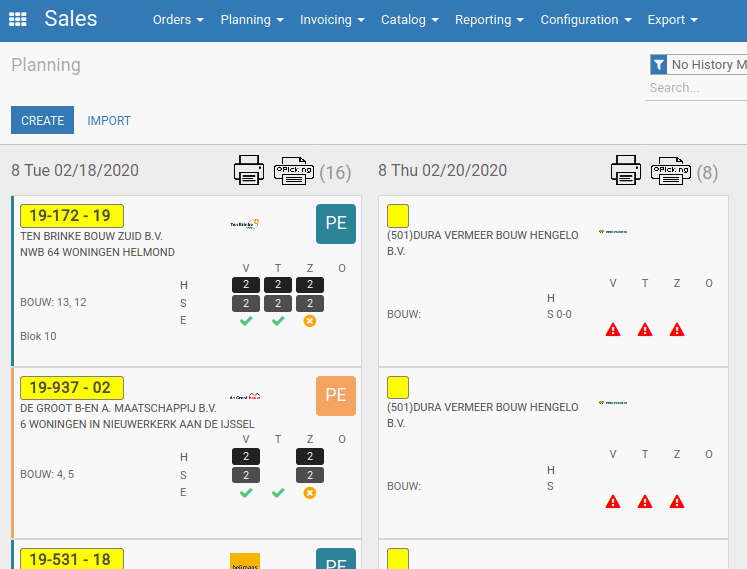 Feature One
Adapt these three columns to fit your design need. To duplicate, delete, or move columns, select the column, and use the top icons to perform your action.
Export Customer
---
Users can export the customer from this menu.
Click on add an item and select customer to import.
After selecting the customer it will create a CSV file to export.

Customer Invoice
---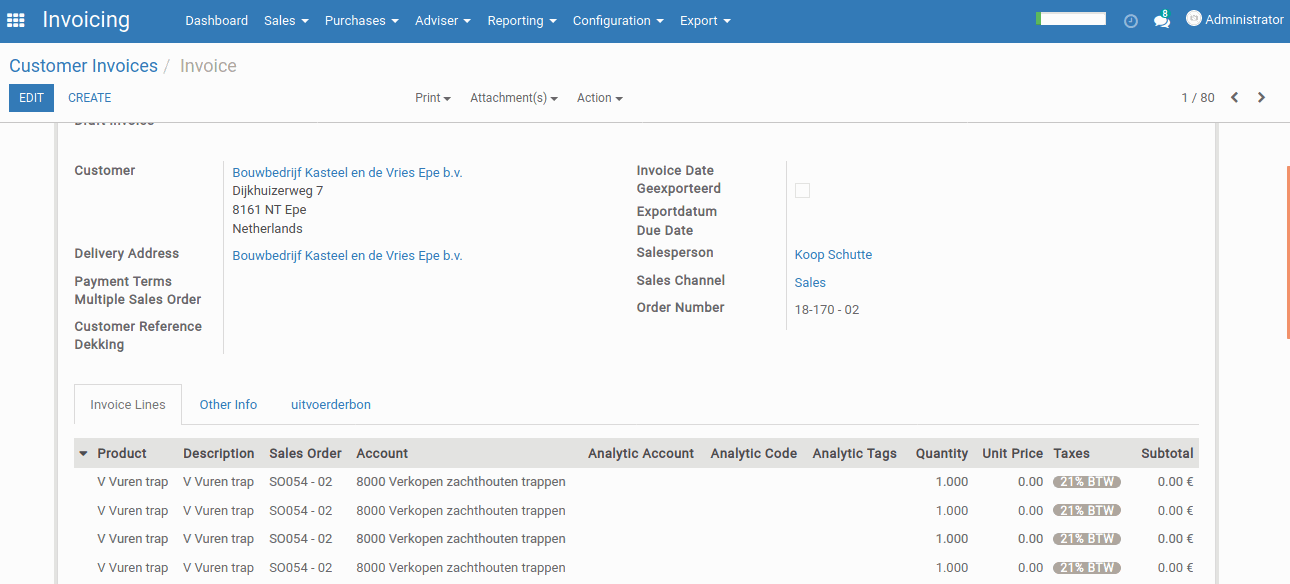 Contact our Dynamic team to help you to implement Odoo ERP for Sales and Marketing.