"It is a very proud moment for us as our hard work has been paid off in such an honorable manner. We are feeling honored to have been chosen as one of the leading Odoo Silver partner by Clutch." — Randhir Mayatra, MD, Caret IT.
We are proud to be a trusted Odoo Service provider. If you are also looking for reliable Odoo partner who can help you with achieving new heights of business through cutting edge solutions of Odoo and allied services contact us today!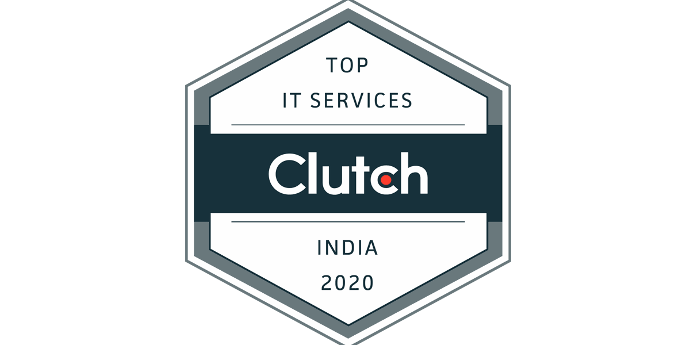 Based in India, Caret's team uses a unique approach to provide an exceptional commitment to your business and will provide the best technical talent to manage that project and surpass your service expectations.
Our 4.8/5.0 rating on Clutch shows that we are a top service provider for all your Odoo and other ERP needs. Clutch listings inform buyers to make good decisions on their IT spending.
 In recent times, we successfully completed the Odoo 13 implementation project for a manufacturing company. We were applauded for our high-quality service, ability to meet deadlines, and communicate effectively. If you are part of one of the majority of companies that intend to increase their tech spending in 2020, we'd be glad to help.
"The team quickly grasps our needs and can quickly respond and translate them into a technical scope. They adapt to our priorities and budget constraints to maximize our long-term partnership." — CEO, HyperThink Systems
"Codra Enterprise has been working with Caret IT for over 6 months, developing a customized ERP on Odoo for our unique company workflow.  We have been very satisfied with their professionalism, capability, intelligence, and responsiveness.  Sometimes when we encounter a workflow or procedural roadblock, the Caret team has been very helpful in providing advice or solutions to those ERP issues.We would definitely recommend that other companies take a look at Caret IT for their IT and ERP outsourcing requirements". - Herbert Yu, C.P.A. Vice President of Finance, Codra Enterprises, Inc
Caret IT has grown in footprint, service breadth and diversity, and inexperience with the design and implementation of sophisticated Odoo solutions to help your business. We seek to strengthen client relationships by earning your trust and achieving operational excellence. Nowhere else in your business is trust in a partner more necessary than in your IT infrastructure.
We do Magic!
It is called Business Automation Yes, our clients call it magic, but we like to call it Business Automation.
Request a demonstration of Caret's award-winning services and products.