The Odoo accounting module journal is where you can keep track of all transactions of the same kind in a sequential sequence. To make an internal transfer with banks, let's quickly follow these easy steps to create an internal transfer within banks in Odoo 15.
First, create a Journals for Bank.
Click on 'Create' to make a new journal.

A new pop-up screen will get opened, enter the 'Journal Name', select the 'Bank' option from the drop-down type, and fill Company field.

Then configure the bank journal section ( It is where all the transactions are recorded by your connected bank account, including bank statements, and customer and vendor payments. You can also set up how your bank statements should synchronize with Odoo and attach your bank to this journal here.).
Now, suppose here we have to create 2 different banks.

The banks will get displayed on the Accounting dashboard.


Now, let's transfer money from ICICI to SBI bank.
Click on New  Internal Transfer

Select Payment type send or receive, then select the destination Journal from where you want to transfer money. Then save and confirm.
Once the entry will be posted it will automatically created second payment for SBI.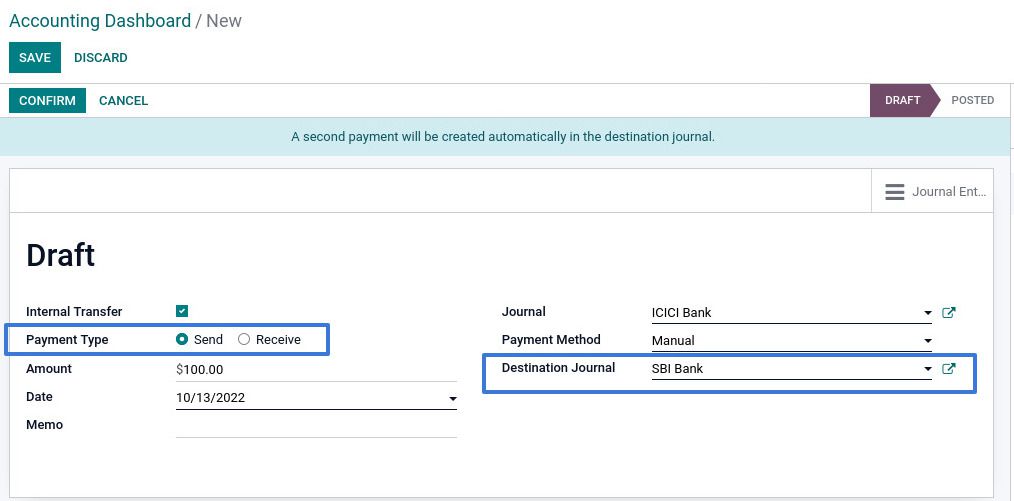 You can check the outstanding payments on the dashboard.

Now let's create/import a Bank statement for SBI Bank.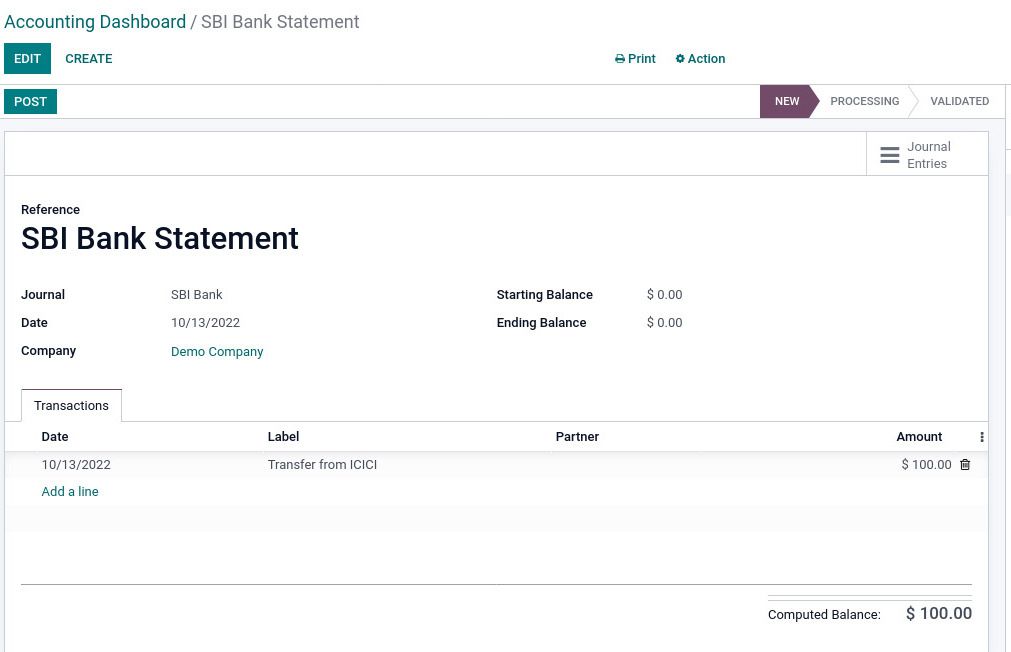 Post the entry and reconcile it.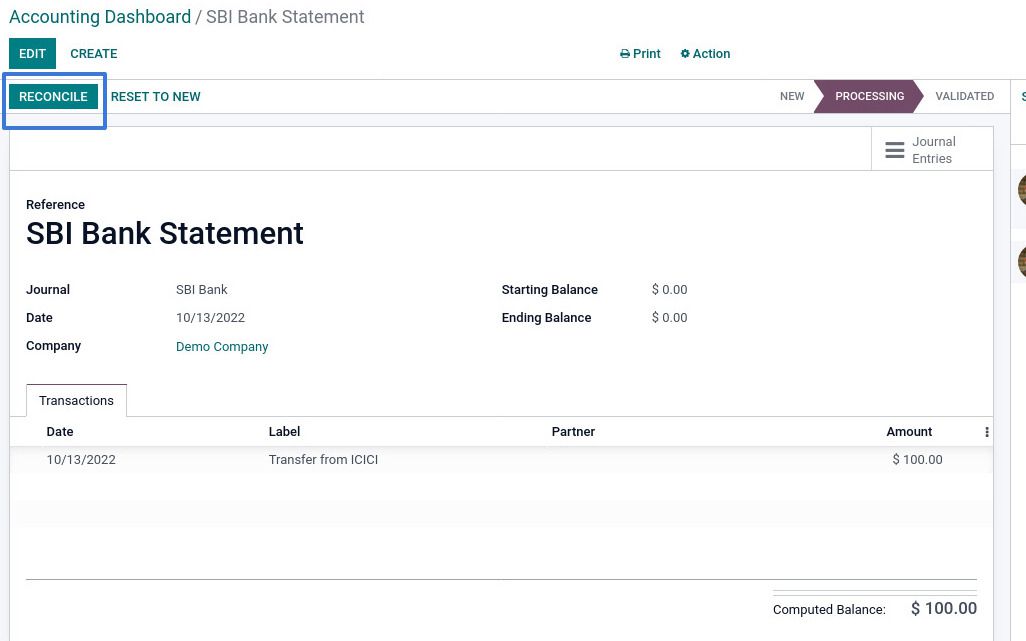 You can see both the entries.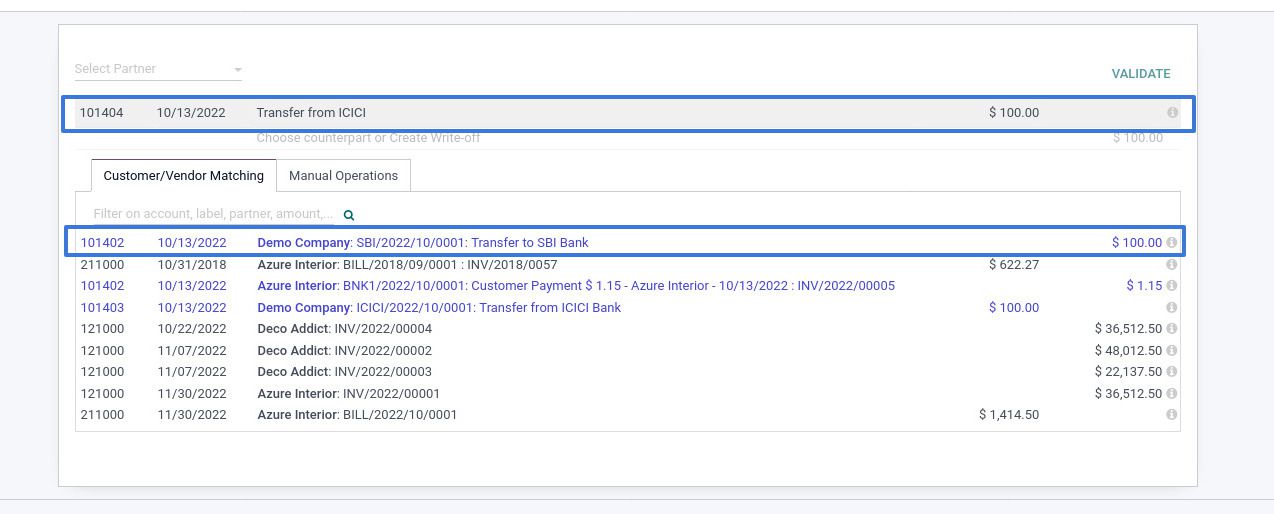 Select these 2 entries and reconcile.
After Reconciliation, you can check the SBI details on the Accounting dashboard.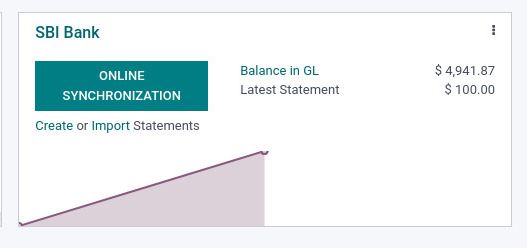 Now let us create/import the ICICI statement.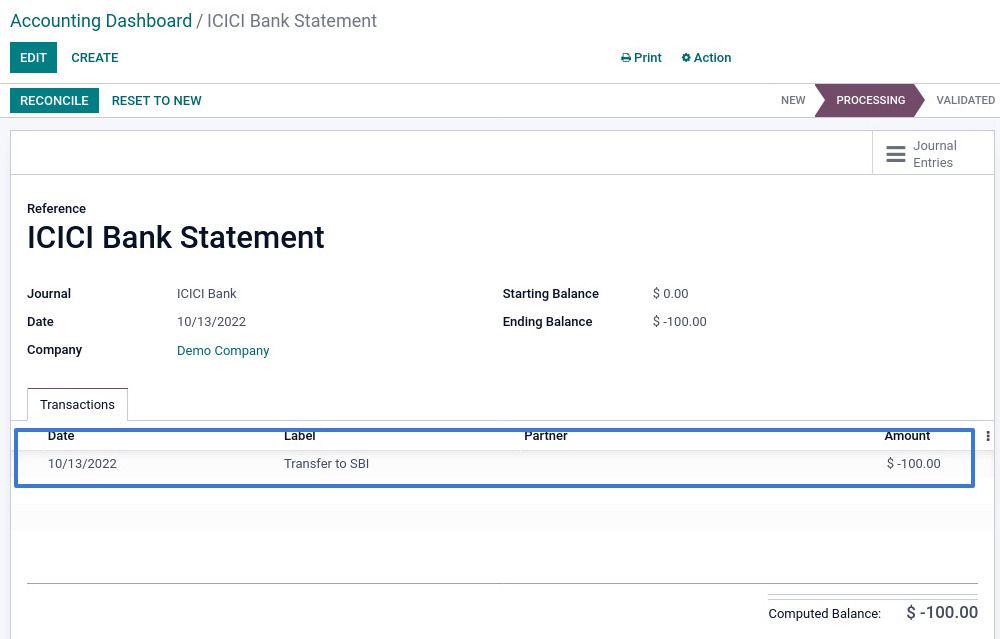 Now click on the 'Reconcile' button to reconcile the entry.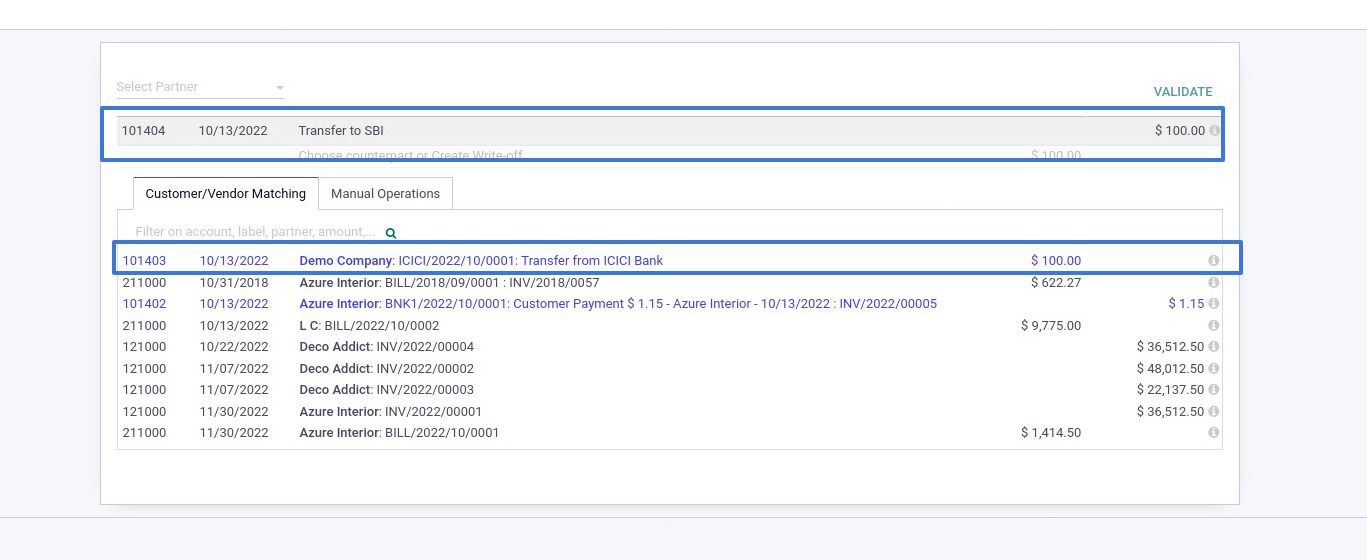 Select the entries and reconcile them.


Now check on the Dashboard.

Now open ICICI and SBI statement one by one and validate them.