It might be challenging to comprehend how barcodes, UPCs, and SKUs work and what role they serve for those who are new to running a retail business and maintaining inventory.
What is Barcode?
An image that a barcode-scanner or a reader can read is a barcode, which is a square or rectangular image made up of several parallel black and white bars.
Barcodes are commonly used in retail businesses as part of the purchase process; in warehouses or logistics to track and manage inventory and dispatch orders, and on invoices to help with accounting and bookkeeping.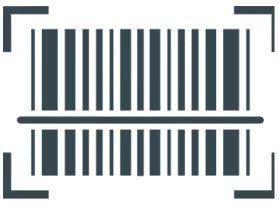 Odoo Integration with Barcode
To boost the company's productivity, considerably increased by minimizing the effort users put forth in labor-intensive procedures. One of these procedures involves manual data entering the product quality during selecting validation in Odoo, which will be a tiresome and time-consuming activity.
By using the Odoo inventory barcode module, you can now smartly and easily add or update product quantities by scanning product barcodes while receiving or delivering products. It makes it simple for the users to distribute goods using barcodes, it enables the search of already existing items; it makes it faster and easier to ring stock goods at the store or track inventory in a warehouse. 
Odoo supports three different types of barcode reader/scanner:
USB scanner

Bluetooth scanner

mobile computer scanner
Benefits
Higher Consistency/Accuracy: When processing a products data , a barcode is significantly more accurate and consistent than a salesperson manually entering the data, which is vulnerable to inaccuracy.

Real-Time Data: It provides real-time data on product availability and sales accessibility because of its higher processing speed.

Improved Inventory Control: The ability to scan and track inventory results in a far more reliable count and a more accurate estimation of inventory turn. When businesses are aware of when a product will be needed, they retain less inventory.

Low Implementation Costs: The process of creating barcoding quick and easy, and merchants anticipate savings after implementation owing to faster transactions and more accurate inventory and sales data.
Additional Advantages
Apart from sales, POS (Point_of_Sale), stock, and inventory tracking, the barcodes are very useful in logistics and supply chain management (SCM).
A Unique Identifying Number (UID) is given to boxes while it is being packaged by a manufacturer for shipping. The UID is connected to a database for storing the relevant details about the box, like the order number, the goods type, the amount, the destination, etc. So, that the merchants/ retailers are aware of cargo before it arrives, and the information can be conveyed using a communication system like Electronic Data Interchange (EDI).