As an industrial manufacturer, you had to maintain and require a number of raw materials and components in the inventory for the manufacturing of goods and products. And running out of stock will delay the whole manufacturing process and affect the supply chain which will also upset the customers and retailers.
In other words,  being running out of stock is also a good sign that your product or good is doing very well in the market and people are looking for your merchandise and it's in demand. And for this, you need a proper inventory management software that streamlines your company operations, helps to grow your business in the global and local market more than before, and satisfies all retailers' and customers' needs.
Reasons for Out-Of-Stock Inventory
Poor Storage Capability

Misjudge Customer Demand

Manual Data Handling

Delay Supply

Low Stock Safety Level

Product Quality
3 easy ways to avoid stock out situation for proper inventory management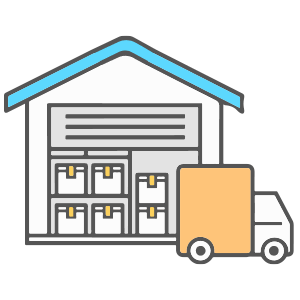 1. Optimize Processes With Inventory Control Management Software
It is difficult to manually strike a balance between overstocking and understocking. The stock shortages might occur if you have too little inventory space on hand, which could result in dissatisfied customers and a possibility of a loss of revenue. On the other side, if you have too much inventory on hand, you'll be using valuable warehouse space and probably paying more.
Fortunately, the ERP inventory control software will help in avoiding these kinds of issues/situations. The Odoo Inventory Management application will prevent stockouts by real-time inventory level monitoring and tracking, and rapidly identifying and notifying when to place orders for stock refilling in the warehouse inventory.
2. Implement Demand Forecasting
By accurate demand forecasting, you can easily evade the lower stock levels. Since you won't be overstocking or understocking your warehouse, by forecasting demands from the previous sales data and reports that enables you to order precisely the right amount of inventory to meet demand all year long and lower the cost of inventory.
The predictive data analysis also improves your ability to make management decisions on past months/years' sales orders and enabling to determine the appropriate inventory size. By doing this, you also avoid ordering too much merchandise and reducing inventory levels too much.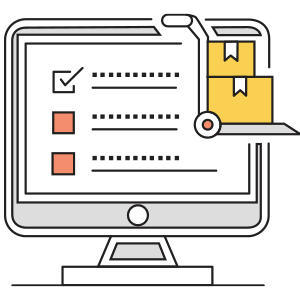 3. Do JIT Inventory Management
By ordering what you require right away, the just-in-time (JIT) inventory management allows you to keep maintaining the stock level in your warehouse. The JIT stands for just-in-time, which entails having the necessary goods, materials, and timing in place at all times.
Since supplies are only ordered when needed and not months or weeks in advance. As a result, it lowers the inventory cost. By placing orders for inventory as required, it keeps your warehouse's stock levels consistently low and avoids the need to keep safety stock.
Conclusion
At Caret IT, we create customized Odoo management inventories to help our clients with the best business management solutions.
Just share your business requirements with us & we provide you with a complete cloud business management system will all the necessary functionalities in it.